Staff Stories - July 27, 2022
The Future of Senior Living and Healthcare
A Summer Internship Program with Young Professionals
By Timaeus Reed
One of the best parts about working in senior living and healthcare is exposing people to the industry. Sometimes, people are surprised to find how dynamic, diverse and downright fun it can be, especially at a top workplace like Goodwin Living. But don't just take my word for it.
This summer, we invited a group of promising young adults to intern at our organization. They had the opportunity to learn firsthand the many kinds of people, skill sets and lived experiences that make it possible to achieve our mission. Here's what they had to say about their experiences with Goodwin Living!
Salimata "Salli" Sanfo | Goodwin Living Marketing and Communications / Goodwin Living Foundation Intern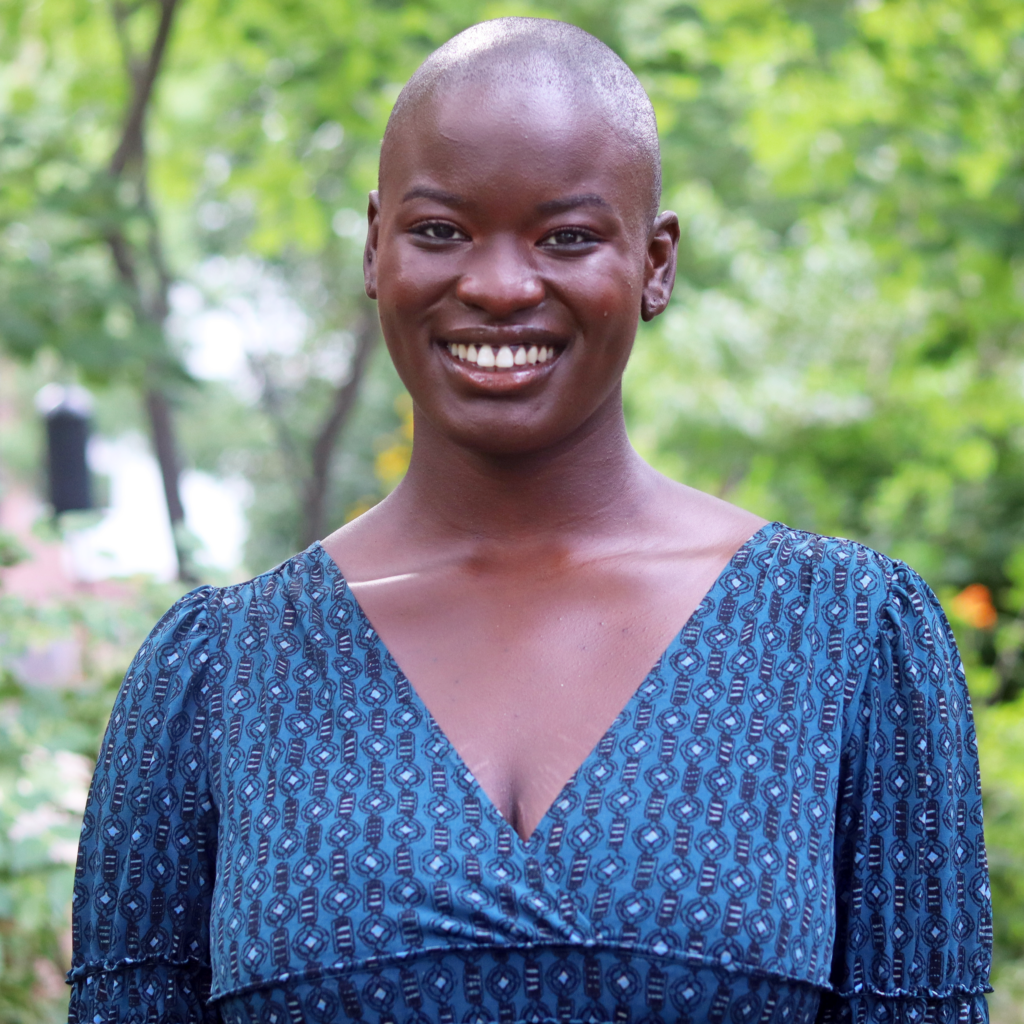 Salli is a rising senior studying government on the pre-law track at William and Mary University. She plans to work in the nonprofit sector while gaining creative life experience before opening her own business or firm. With proven experience as a nonprofit consultant and grant writer, Salli was drawn to everything about Goodwin Living.
"The team environment has been surprising," Salli said. "Everyone who works here has a unique story and path about where they work and the journey to their current job. In a corporate structure, you do not always see so much mobility. Everyone here genuinely enjoys their job, and there is a feng shui to the environment and work habits, and I really respect that a lot."
During her internship, Salli interviewed various Goodwin Living team members and learned their stories. All her interviewees had received transformational support from the Goodwin Living Foundation during their careers. Read Salli's first published blog to learn more about her experience capturing these stories!
"The internship is the opposite of what you would think," Salli said. "It is the opposite of slow and repetitive. It is fast-paced and has lots of variety. It is an environment of productivity without pressure. You are benefiting the community, and that sense of fulfillment is unmatched!
Sonali Saini | Goodwin Living Marketing and Communications / Goodwin Living Foundation Intern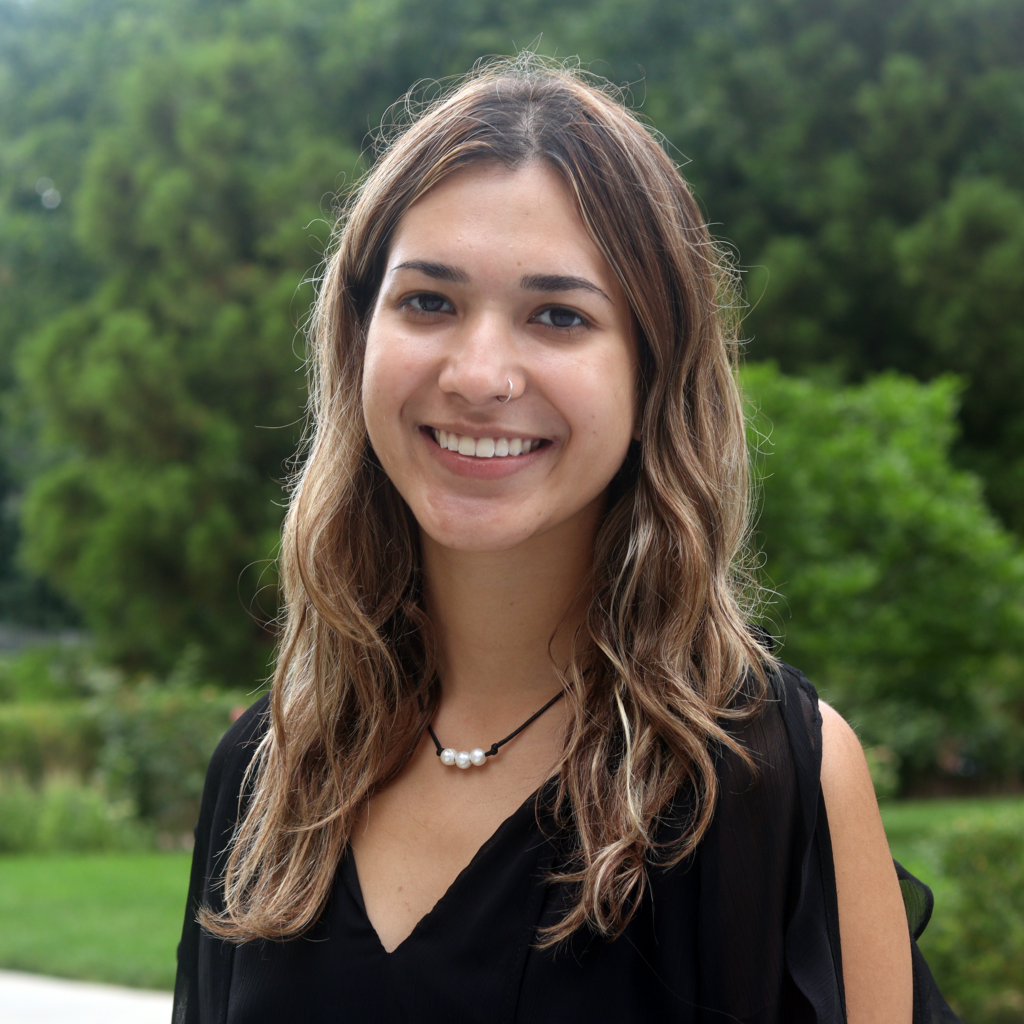 Sonali is a rising junior at Old Dominion University studying communications and public relations.  She aspires to work as a journalist who seeks out and reports on important stories that don't receive the attention they deserve.
"When you're at Goodwin Living, you're walking into a community filled with love and smiles from every single person you interact with," Sonali said.
Like Salli, Sonali spent much of her internship conducting interviews and writing stories. In her first published blog, she wrote about current Goodwin House residents who are not the first members of their family circle to choose Goodwin Living as their partner in aging.
"This internship has been so helpful in giving me real-world experience," Sonali said. "It has helped me grow in my career and learn valuable information on how to convey myself in interviews and write reportage information."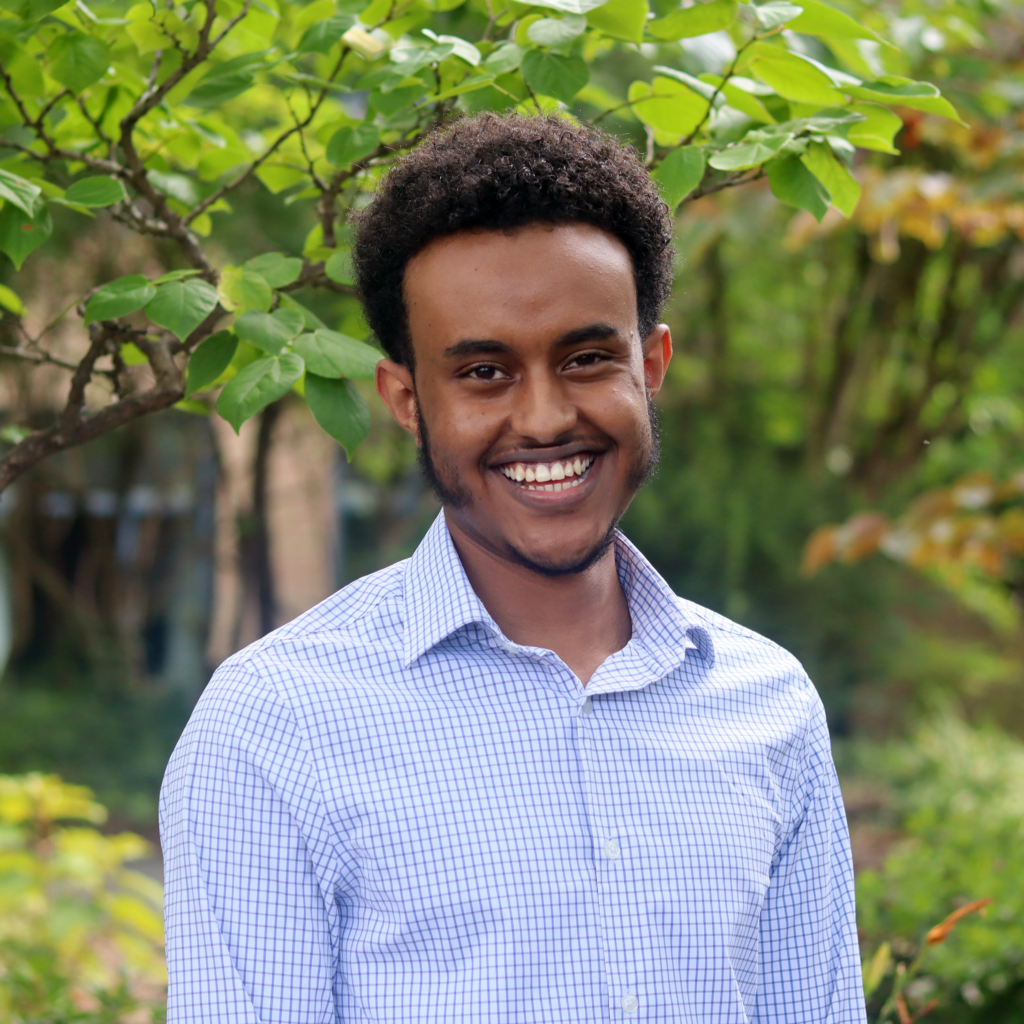 Issmale is about to start his college career at Iowa State University, where he plans to major in computer science. He hopes to use technology to help solve real-world issues and make life easier in his home country, Ethiopia, especially for older adults.
"What surprised me the most is how the residents here have so many opportunities within Goodwin Living," Issmale said. "My favorite part was engaging with residents, like playing trivia or joining them for art therapy and drawing with them."
Though his chosen area of study will likely make it possible for him to consider many different work environments, Issmale appreciated the rewarding experiences he enjoyed during his internship. He felt that learning in a senior living and healthcare environment has more potential than many might realize.
"Since this is my first job, Goodwin Living has helped me to interact with different types of people and increased my communication skills," Issmale said. "That's important for me right now, since I'll be moving to a new state where I haven't met anyone next month."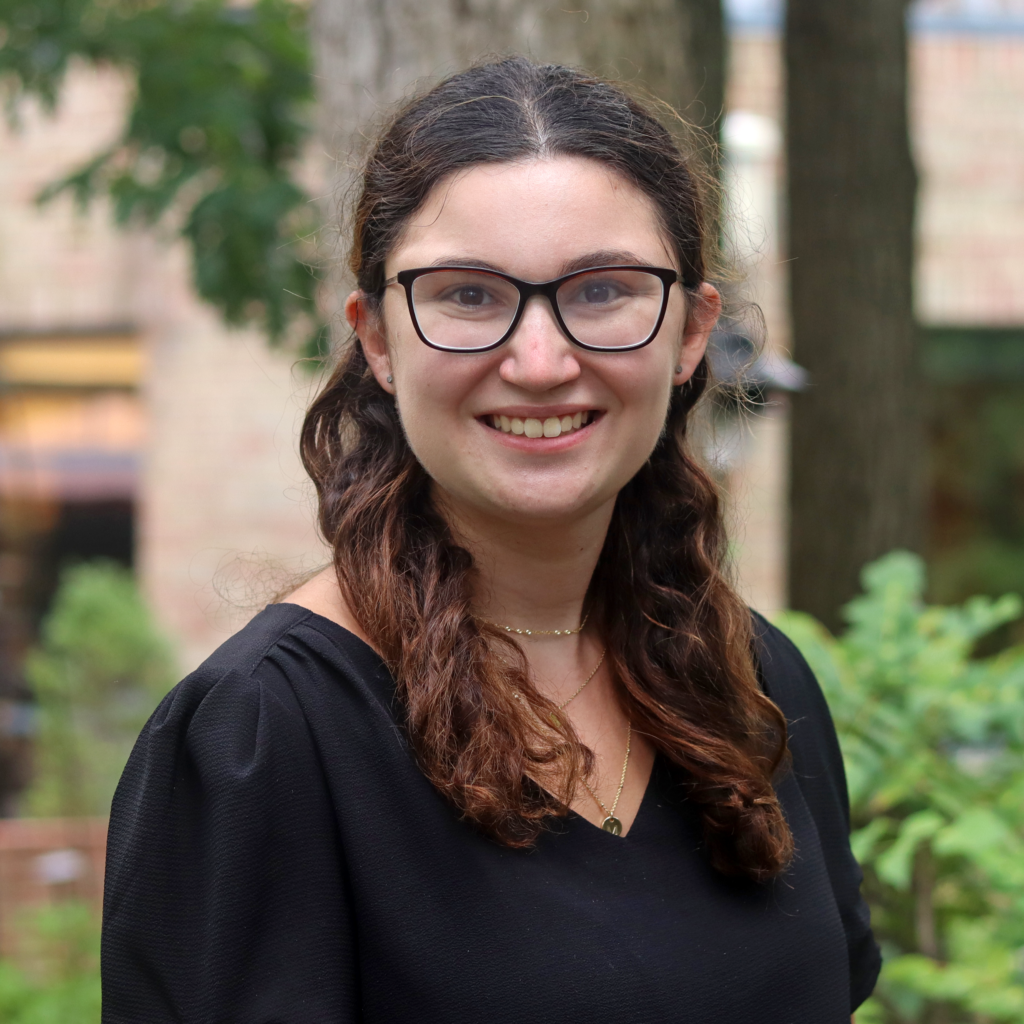 Melanie is a rising senior at The George Washington University, majoring in psychological and brain sciences and double minoring in criminal justice and organizational sciences. She loves learning about human behavior and making a difference in people's lives. After obtaining her undergraduate degree, Melanie plans to attend grad school to become a clinical therapist.
"I enjoyed getting to know my resident mentor and discussing a variety of topics from families to hobbies to work experience," Melanie said. "It's a wonderful way to connect one-on-one and learn more about other parts of Goodwin Living, such as independent living, dining experience and the variety of activities offered."
Melanie joined the fun activities residents engage in daily, such as arts and crafts, music therapy and even making chocolate. She felt her internship provided instrumental knowledge for her career path and the direct experience she hopes to draw from in the future.
"Most of my experiences in psychology or a related field have been with children, adolescents and young adults," Melanie said. "This internship has given me the opportunity to learn more about psychology from a new perspective, complete virtual training regarding dementia and other cognitive disorders, engage and lead brain exercises, as well as strengthen my communication and leadership skills."
Laine Welle | Goodwin Living Strategy Intern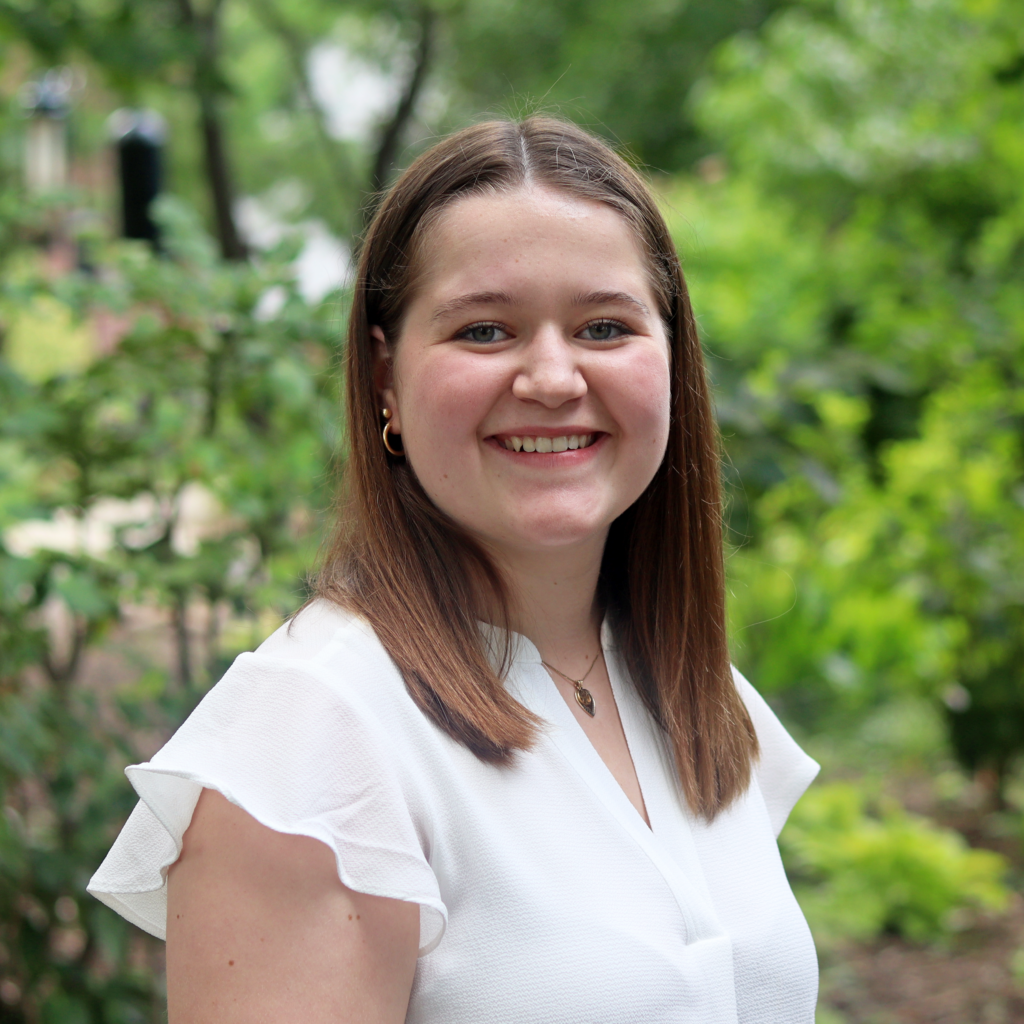 Laine is a second-year student at the University of Georgia studying international affairs. She has a passion for history and came to Goodwin Living to develop her understanding of global relations and different cultures.
"I'm surprised with how much I've learned in such a short amount of time," Laine said. "Every day I came in, I met someone new or learned a new term or skill. I have learned so much from my resident mentor about her life and how she got to where she is today."
Laine got to work closely with Goodwin Living leaders behind the scenes on the organizational level. That environment allowed Laine to put her collaboration, analytical thinking, data interpretation and other skills into practice.
Jose Orellana | Goodwin Living Brain Health Intern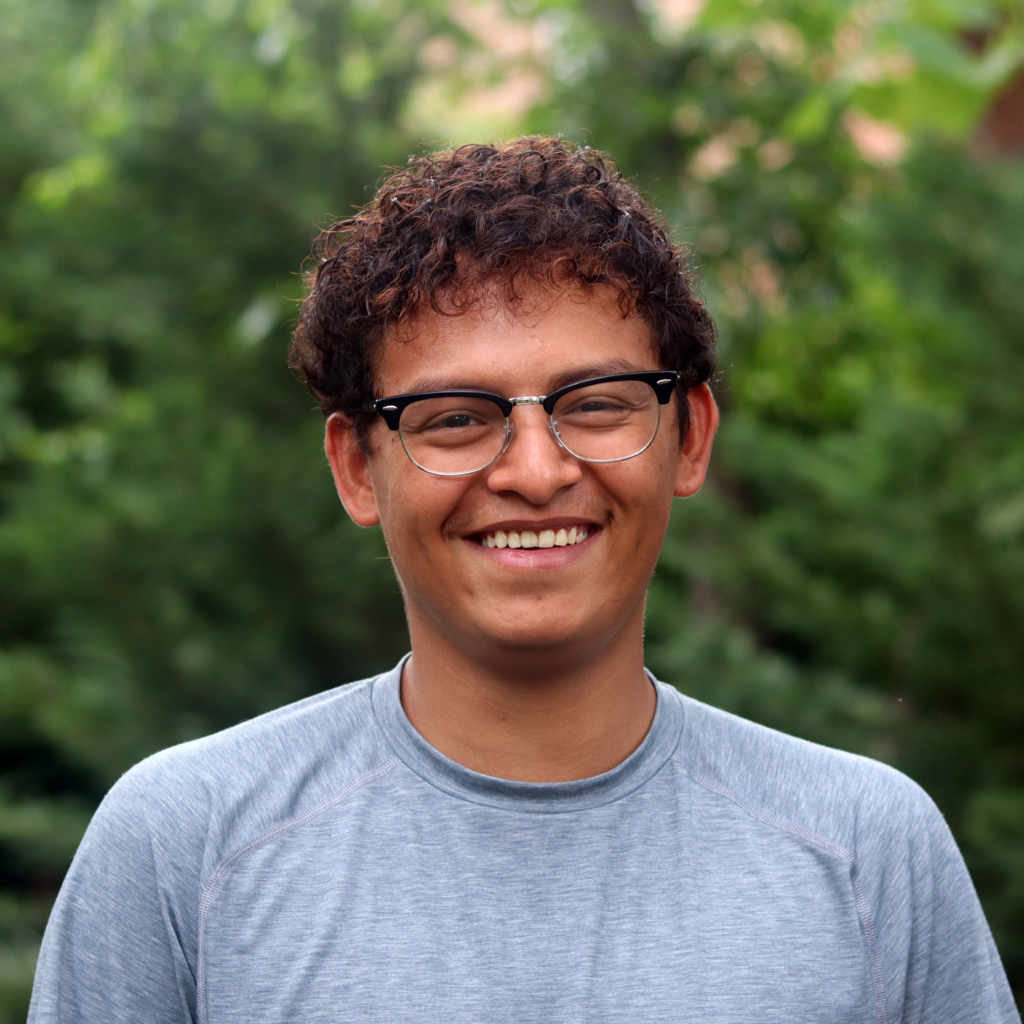 Jose is a 2022 graduate of Wakefield Highschool. He hopes to one day become a teacher or lawyer because both have an essential impact on many lives. To do either job, Jose must learn how to interact with all kinds of people. That's why he came to Goodwin Living, and he gained clarity in his future direction thanks to his internship.
"I feel like my internship definitely helped me achieve my goals," Jose said. "Before I got there, I didn't know what career I wanted to do. And now, I feel so excited because I know what career paths I'm going to explore. Thank you to Goodwin Living for helping me decide what I want to do with my life!"
Since he was the youngest intern of the summer, we were eager to learn Jose's perspective on senior living and healthcare before and after his internship. Jose told us how surprised he was to find so many friendly, vibrant people.
"This internship can help you in many ways, not just for college, but also in ways to get a job," Jose said. "I would tell anyone to consider trying it, because everyone at Goodwin Living is so friendly and adorable."
Belle Arze | Goodwin Living Brain Health Intern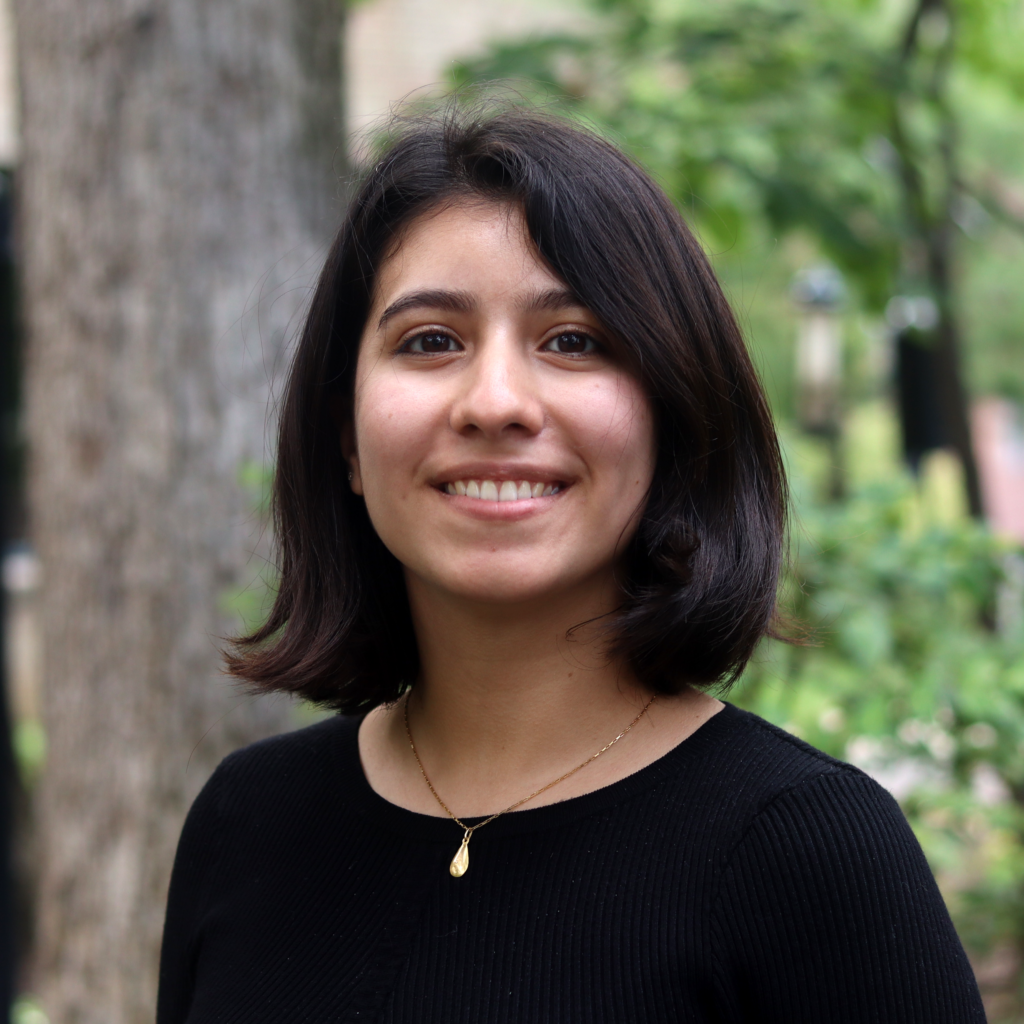 Belle is a rising senior at Virginia Tech, majoring in public health. After graduation, she will pursue an administrative and policymaking career in healthcare, a perfect fit for someone interning at Goodwin Living. We knew immediately that we could help Belle with her goals, and we're happy she felt the same. But what made Belle's experience so impactful for us is that she saw potential here for everyone, no matter their dreams.
"An internship at Goodwin Living is a good opportunity for every major, because it is not exclusive to any one route of study," Belle said. "You can dip your toes into new experiences and find new motivations and something that inspires you within Goodwin Living."
Led by our team of brain health experts, Belle spent her internship with two other brain health interns, learning directly from residents and team members. Though brain health can be a sensitive topic, Belle discovered it can also be a lot of fun.
"My favorite part has been getting to know the residents and being able to have a connection through music therapy and StrongerMemory," Belle said. "We got to sit down and talk to them about what kinds of music they enjoy, talk with them and sing. We shared laughs and memories about the history of the music they like."
Kathryn Fronabarger | Goodwin Living Brain Health Intern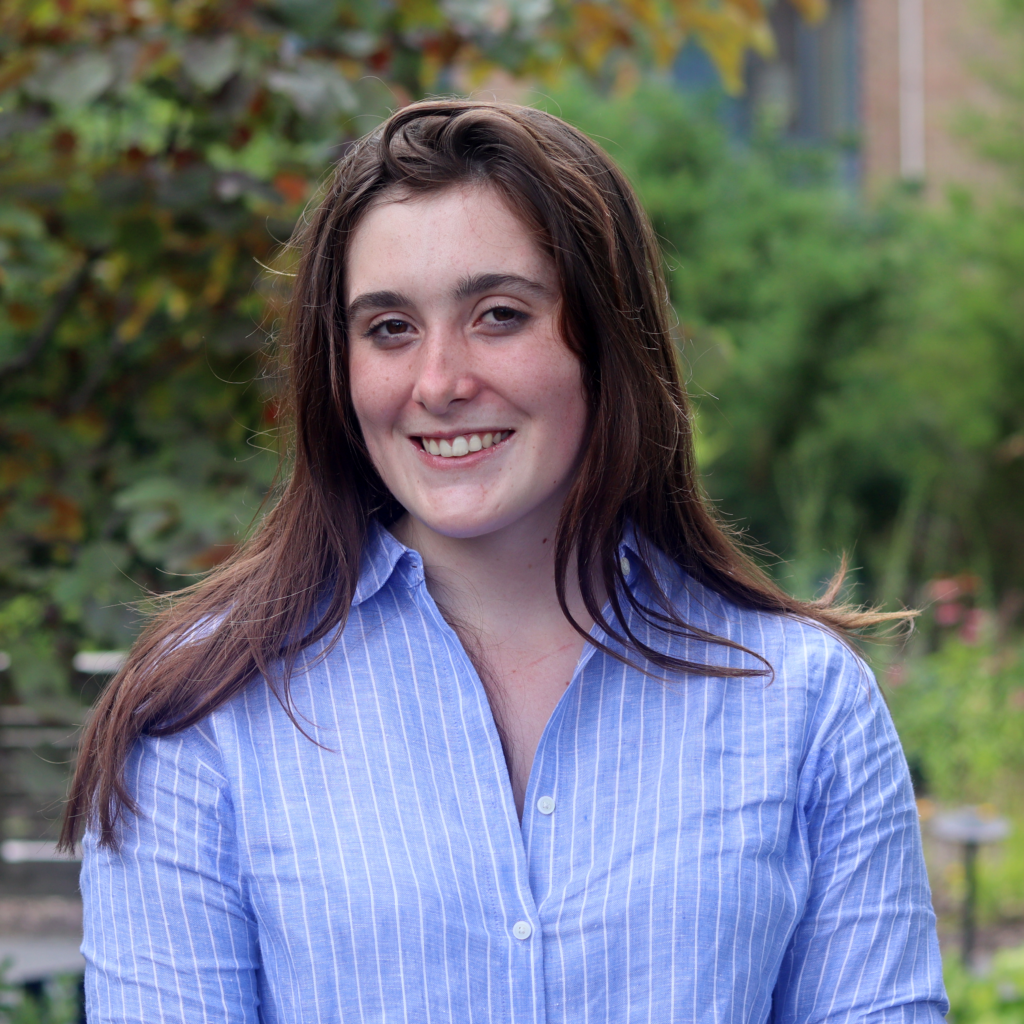 Kathryn Fronabarger is a rising senior of Tulane University studying evolutionary biology and ecology. Her passion drives her to speak on behalf of the voiceless and marginalized. When Kathryn found Goodwin Living, she saw an internship as an opportunity to gain more tools to help people in her environment.
"Goodwin Living has helped me in a plethora of ways," Kathryn said. "They are by far the most supportive team I have come across. Learning how to support those with dementia has given me the closure and peace I needed to overcome the guilt of providing imperfect care to a late relative. What left me feeling dejected before has now lit a fuse of inspiration."
Kathryn wrote a blog about her experience with the Goodwin Living brain health department and her growing understanding of dementia care. Each encounter with residents and team members made a lasting impact on her, and she hopes others are afforded the same opportunity.
"We are currently under the greatest change in age demographics ever witnessed, especially in America," Kathryn said. "71 million adults will be 65 or older in the next decade, which may sound daunting, but also demonstrates the gift one could give back. The senior living and health care industry is interdisciplinary. It goes beyond health care and impacts the well-being of millions of people. I would argue there is no greater virtue than to support this humanistic cause."
Though our time together was brief, we look forward to keeping a close eye on our summer interns as they progress through their life experiences. The future looks bright with emerging leaders like them who are entering the workforce. We appreciate being able to play a role in their continued success. We owe this opportunity to the coordinating efforts of People Engagement Manager Zoe Marcuse and the generous donors of the Goodwin Living Foundation Anderson Fund.
Zoe was instrumental in identifying these talented professionals and connecting them with the right organizational fit for their internship. Meanwhile, Foundation donors and volunteers aim to give the next generation opportunities to experience senior living and healthcare for the first time. The summer internship program manifests their hope that young professionals may be inspired to join the field and engage in meaningful careers.
If you are interested in learning how senior living and healthcare can help you achieve your dreams and change lives, we invite you to consider any of our open positions.
_____________________________________
Timaeus Reed is a Marketing and Communications Specialist at Goodwin Living. He plans, writes and designs for internal and external campaigns that support all areas of the organization. He relocated from the Midwest to D.C. to join the team in the summer of 2021. When he isn't getting lost in traffic, Timaeus loves listening to live Go-Go music and stand-up comedy.