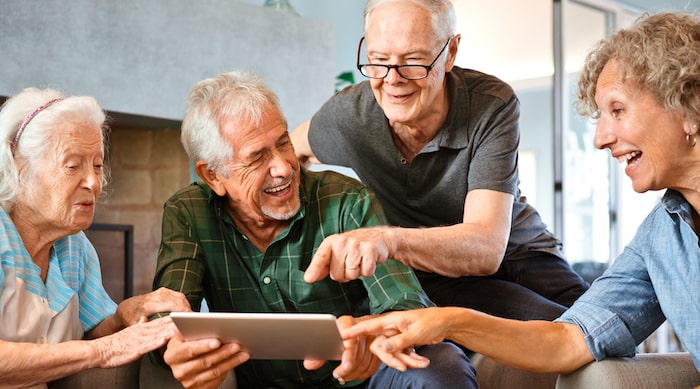 Resources for You
At Goodwin Living, we strive to provide resources you can use as you think about starting a new chapter in your life. Whether you're looking ahead to your own plans or wondering about the best ways to help loved ones embrace their retirement years, we're here to help answer your questions.
Planning for Your Future
When it comes to thinking about the care and services you might need as you age, it can be hard to know where to start. These articles introduce you to some common senior living options. They will give you questions to explore as you consider what's best for you, as well as steps you can take now to be prepared.
Planning for Community Living
Are you considering a senior living community, either for yourself or a loved one? These articles can help make the process of choosing and moving to a community easier.
Planning for Aging in Place
Age-in-place programs offer you the same support and peace of mind as a senior living community – all while remaining in your own home. These articles will help you plan for a retirement spent at home.
Aging Healthfully
Whatever your plans for the future, there are steps you can take to help keep your body and mind healthy as you age. These resources offer strategies and advice for taking care of your brain and body.
Planning for Hospice
Facing the end of life is never easy, but support is available to help you and your loved ones through the journey. These articles offer some insights into hospice care.
---