Become a Member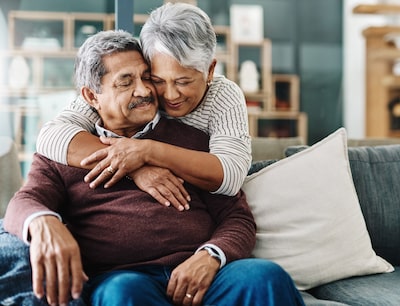 Often, someone hears about the Goodwin Living At Home program from a friend, family member or neighbor. We hope you've attended one of our many informational sessions. If not, we invite you to call us to set up a meeting with one of our counselors. Whether at your home, over lunch or by phone, our team is here to ensure you get all the answers you need so you can make the right decision for your unique situation. We understand this is a major decision that takes careful consideration. And that's okay. We'll be here to guide you through the process.
Complete an Application
After learning all about Goodwin Living At Home and its value and benefits, the next step is to complete our application.  You can request a paper copy be mailed to your address.
Once you've applied to our program, our counselors will complete your financial review. Once financially approved, you will need to complete a clinical assessment by our medical and social work staff. These reviews ensure you can reasonably afford the program, and that you meet all admission criteria. We are careful as we work through this process, because we want to make sure you're making the best decision for yourself.
Meet Your Member Services Team
Once you've been accepted into the program, we'll introduce you to the member services facilitator team. This team will assist you with referrals, questions, and care coordination. We hope you'll take advantage of the full range of member benefits, member events and resources we offer.
What If I Need More Care?
When you join Goodwin Living At Home, you have access to all the preferred services and security that come with being part of our family. Every care plan we offer addresses all of your needs. Should you decide it's time to leave home and to transition to facility-based personal care, memory care or skilled nursing, you'll have preferred placement in one of our communities.
---