Staff Stories - June 29, 2023
Find the Best Internships at a Top Workplace
By Timaeus Reed
Deciding a career path right after high school or college can be difficult. You want a flexible, fun, fulfilling work environment where employees are heard and cared for. You want to build on your skill set or learn new skills while creating lasting friendships that make coming to work an adventure. According to surveys of our employees, these qualities and more are what makes Goodwin Living the #1 2023 Washington Post Top Workplace.
At Goodwin Living, everyone is someone, even if they haven't yet figured out who they are professionally. To that end, People Engagement Manager Zoe Marcuse, MSW is passionate about meeting young people who are looking to pave their way and introducing them to the incredible opportunities in the senior living and healthcare industry.
Zoe supports Goodwin Living employees through their resources and benefits. Yes, there are the typical benefits though Goodwin Living does not settle for "typical". We provide team members with tuition assistance, the fees and tutoring for them to gain U.S. citizenship, support to gain DACA grants and emergency grants when there are urgent financial hardships.
Beyond that, Zoe mostly helps Goodwin Living with community engagement. In March of 2022, Zoe began leading a new internship program. This program encourages high school and college student to apply to various Goodwin Living departments that help lead them in new career directions.
"An internship at Goodwin Living not only provides a meaningful experience in the senior living and healthcare field, it also provides a sense of community and welcome that can be hard to find in the workplace," Zoe said. "Applying for an internship at Goodwin Living allows a young person to explore their professional aspirations and join a supportive community that wants to invest in their talents and ambition through hands-on experiences, professional development and mentorship."
Students often tell Zoe that school can be a lonely place. At times, this is especially true for immigrants or new U.S. citizens. One student shared that they never experienced a place where they were known and welcomed by name until interning at Goodwin Living.
In one year, Zoe has helped Goodwin Living be that place welcome for more than 50 interns to date, with more coming through our newest internship program in the Fall.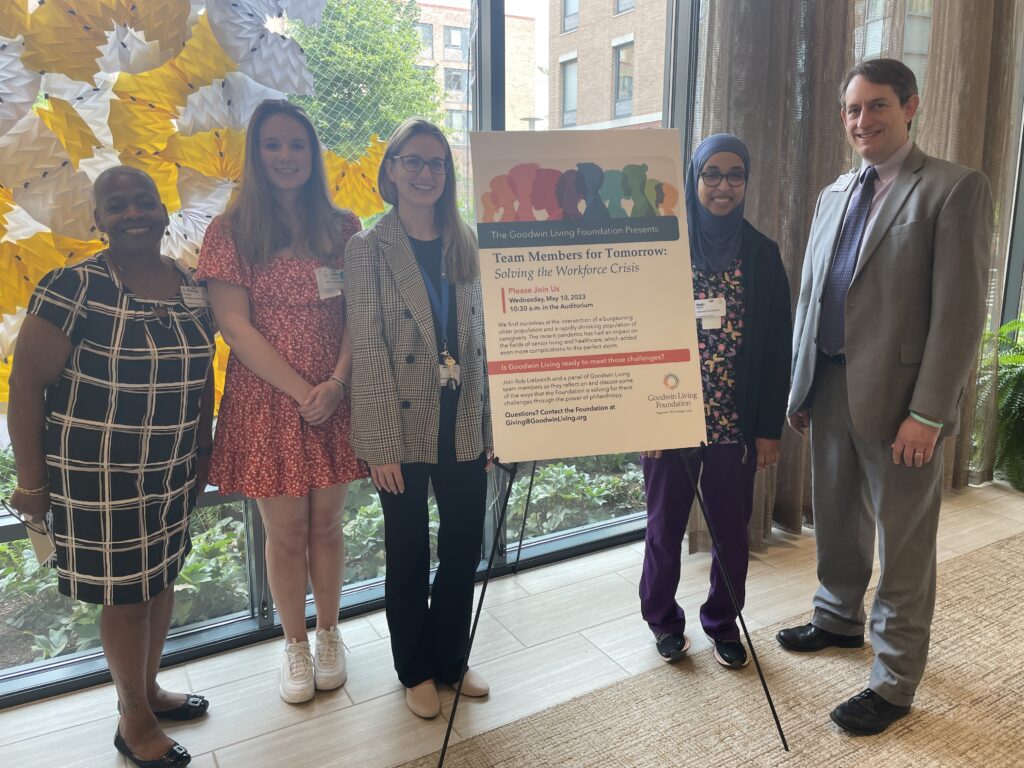 Goodwin Living Interns Share Their Experience
Goodwin Living interns spend weeks, sometimes months exploring IT, Brain Health, Finance, Social Work, Marketing, Culinary Arts and other departments. Between dedicated professional experiences and workshops, each intern is paired with a Goodwin Living resident who mentors them throughout their time with us.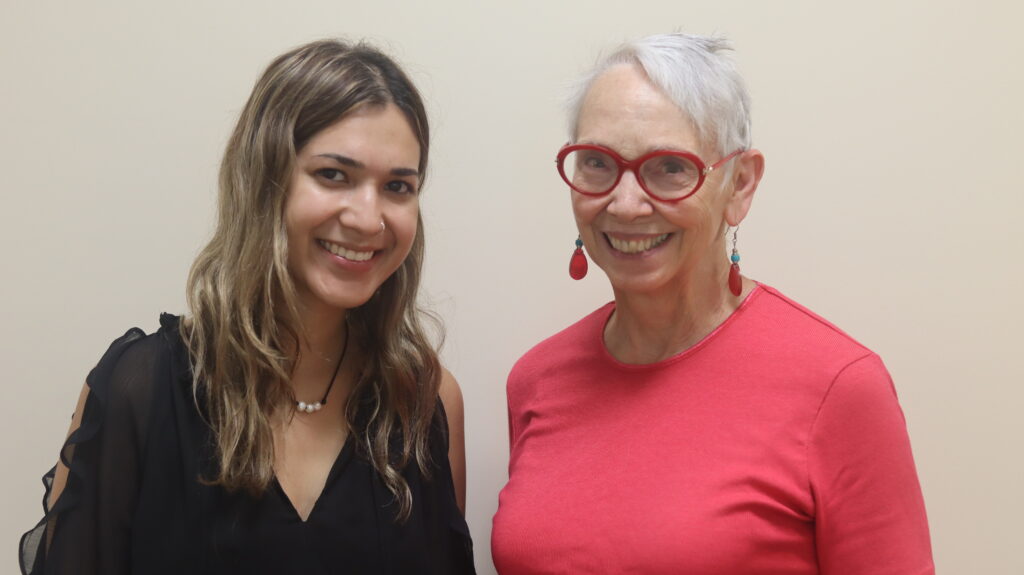 Beautiful stories and friendships are made with each group of interns that come to Goodwin Living. Interns and mentors alike share how much they enjoy connecting with each other. Beyond that, we have a blast with our interns! Read just a few things interns shared about their experiences: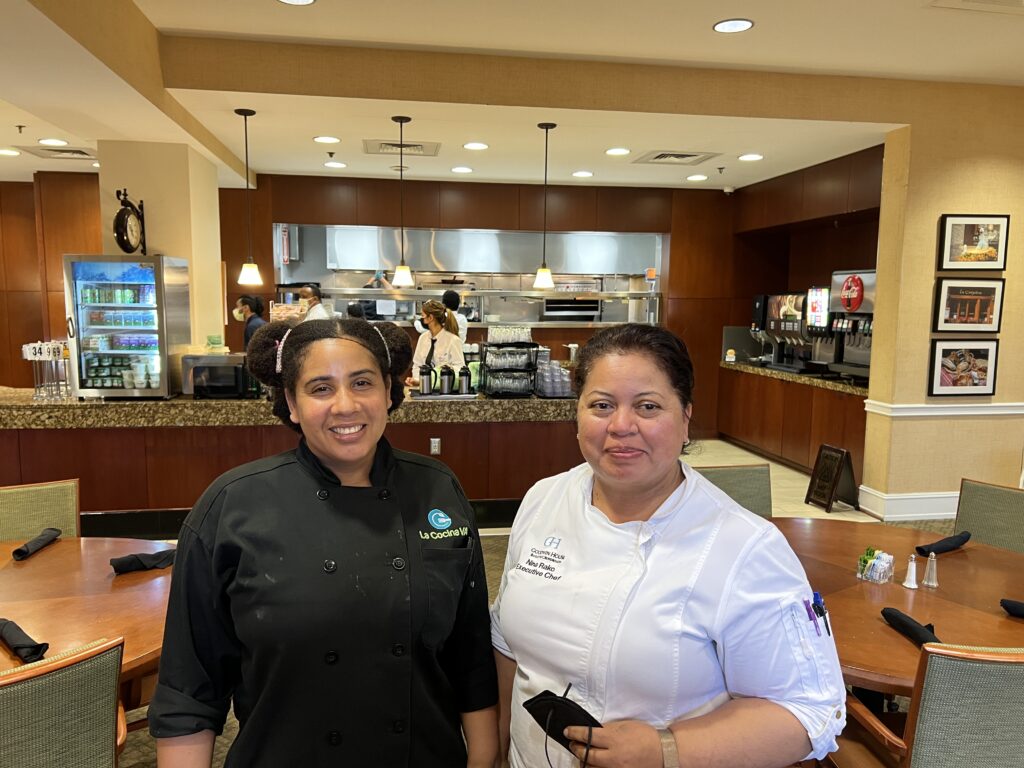 "I may not perfectly understand the English each time, but while being here people have helped me understand a little more," said Diosalma Toribio-Garcia, former Kitchen of Purpose intern and current GHBC Cook. "This is a great place for all people to work. I've even recommended my previous coworkers to apply."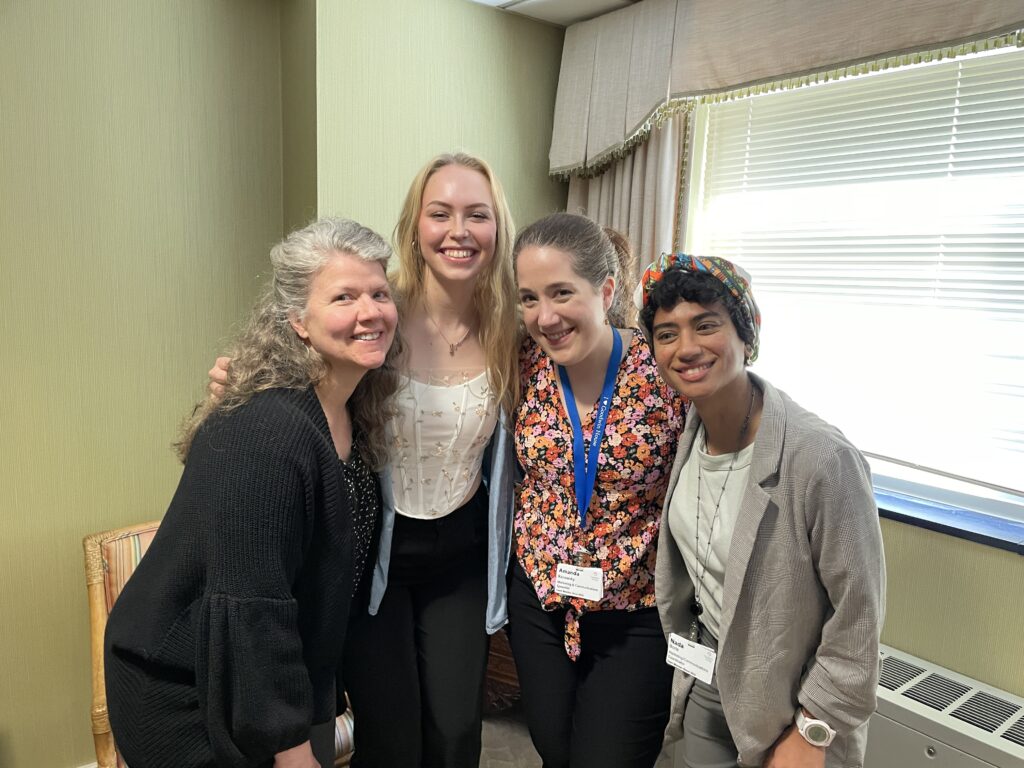 "Despite my lack of experience in senior living, my department was patient in imparting their knowledge and expertise," said Tessa Trosman, former intern and current Social Media Coordinator at Goodwin Living. "I was encouraged to contribute my ideas and suggestions. Notably, I suggested we move to launch a Goodwin Living Instagram. To my delight, the MarComms team entrusted me with leading this project."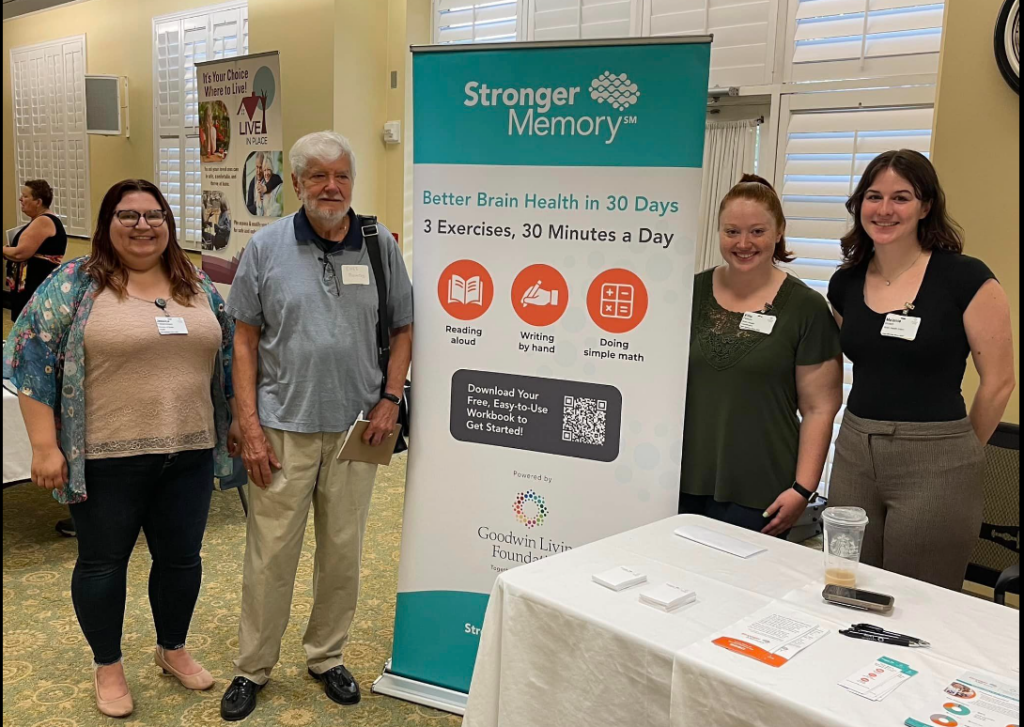 "I was very excited to join the team to see how I could improve the quality of lives for individuals with a dementia diagnosis," said Ellie Pettoni, former intern and current Brain Health Coordinator."
During their time with us, several interns wrote and published their first blogs to commemorate their experiences at Goodwin Living.
More Internship Opportunities Every Day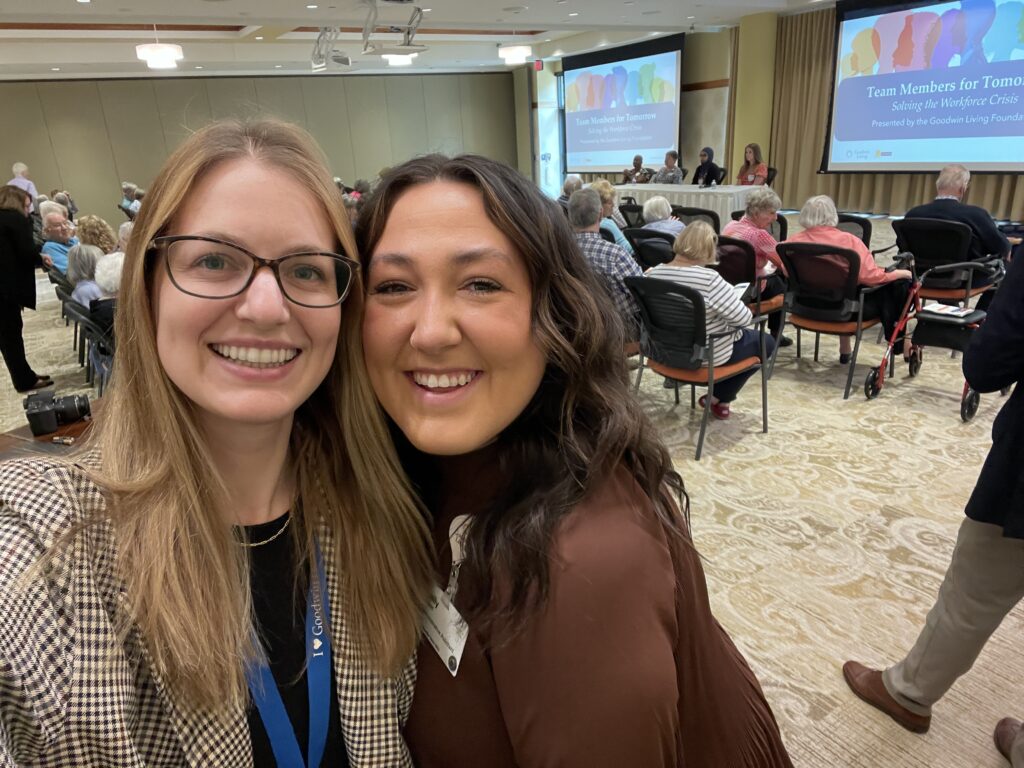 "We see our interns as team members and invest in their development and growth while they are with us," Zoe said. "Goodwin Living values the creativity and input of our interns and actively involves them in their experience."
For years, Goodwin Living has been partnering with universities and educational institutions to provide dozens of meaningful internships in nursing, dining, clinical pastoral education and more. Many of these internships are specialized and designed for those with a specific career path in mind.
Prior to joining the Goodwin Living team in 2021, Zoe worked with us through a partnership we have with Communities in Schools. Through these experiences, Zoe saw firsthand how we aim to support young people in our local communities. Inspired by our mission, Zoe joined Goodwin Living and now leads our newest internship programs dedicated to help younger students explore a non-clinical career in senior living and healthcare.
Initially, Zoe's new program could only offer internships to two departments at a time. Now, thanks to the generous donors to the Goodwin Living Foundation and Zoe's diligence, this new internship program continues to grow. Our summer group of interns grew from five to 21 students in just one year!
"I'm excited to work integrally with our departments and develop their capacity for hosting interns," Zoe said. "We've expanded the host departments from two to 17 in just one year. Growing our program to include experiences at all three campuses and through Goodwin Living At Home has been a highlight of my time at Goodwin Living."
Become a Goodwin Living Intern
Goodwin Living is a not-for-profit, mission-driven senior living and healthcare organization. Our more than 1,200 team members represent more than 65 countries. Together, we support, honor and uplift each other and more than 2,500 older adults in Northern Virginia and Washington, D.C who receive care and services from us.
We are a Top Workplace for those who seek careers in culinary arts, music, nursing, marketing, IT and so much more!  Follow us on Instagram for more of our internships and their experiences. There are internship opportunities year-round, so apply today to share and grow your talents or encourage a student you know to apply. We promise it will be a rewarding and welcoming experience!
_________________________________________
Timaeus Reed is a Marketing and Communications Specialist at Goodwin Living. He plans, writes and designs for internal and external campaigns that support all areas of the organization. He relocated to D.C. to join the team in the summer of 2021. When he isn't getting lost in traffic, Timaeus loves listening to live Go-Go music and stand-up comedy.