Staff Stories - August 30, 2023
2023 Summer Internships at Goodwin Living Were a Hit!
By Timaeus Reed
This summer, Goodwin Living welcomed four times as many interns as last year through our internship program. For many of our interns, this was their first time experiencing the career variety in the senior living and healthcare industry – and at the #1 Top Workplace in the Greater Washington Area! 
Thanks to new partnerships with incredible groups like LeadingAge, the generous donors who support the Goodwin Living Foundation which funds the intern program and the leadership of People Engagement Manager Zoe Marcuse, we were recognized this summer as a Top 100 Employer for Interns by Virginia Talent & Opportunity Partnership (V-TOP). To date, our newest internship program has successfully welcomed more than 50 interns from more than 15 high schools and colleges, including three out-of-state institutions.
In all, this program offers internships in a wide variety of departments, including:
Finance
Marketing and Communications
Life Enrichment
IT
Human Resources
Hospice
Brain Health
Dining Services
Social Work
and more!
Through our program, we're proud that this generation of professionals is becoming more aware of the endless potential and opportunity in the senior living and healthcare industry. But don't take our word for it. We asked some of our 2023 summer interns about their experiences working with us.
Makeda Retta | Finance Intern at Goodwin Living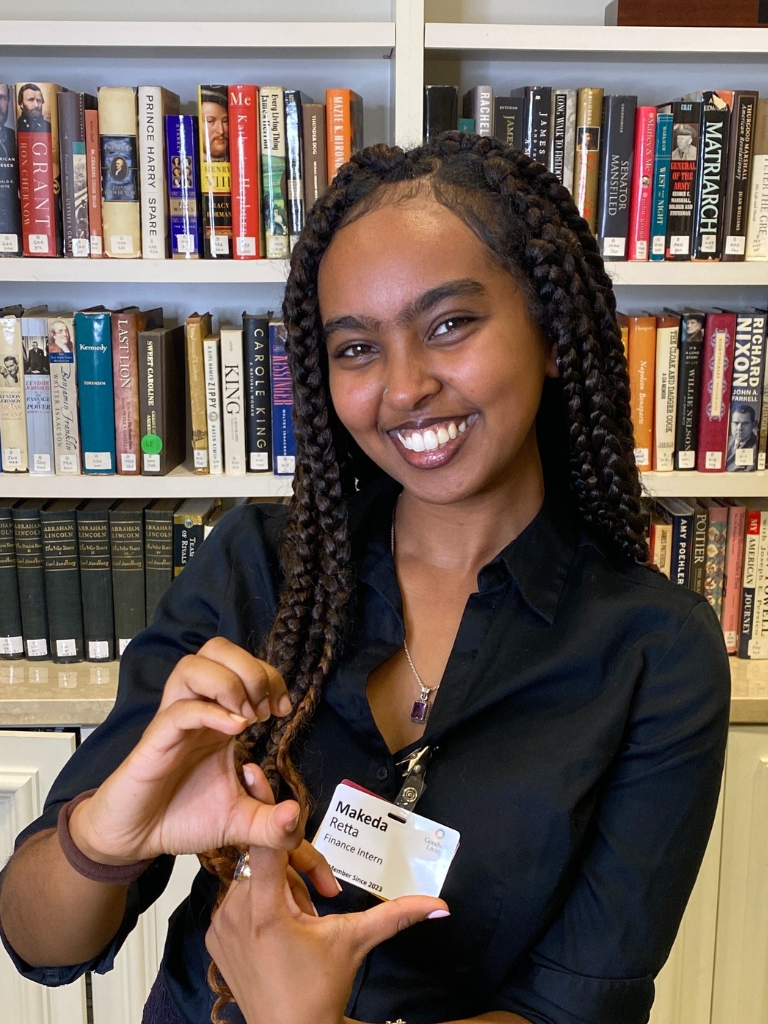 Finance Intern Makeda Retta proudly holds up a "GL" for her internship at Goodwin Living.The first Finance intern in the program, and a first-generation student from Ethiopia, Makeda is a senior at Marymount University pursuing a Bachelor's in accounting. She came to Goodwin House Alexandria (GHA) to set a course for her future career and develop as a professional in a diverse work environment. Despite previous notions about senior living and healthcare, Makeda was surprised with how friendly and lively things are at GHA.
"I come from a background where you always take care of the elderly within your family," Makeda said. "All those stories you hear about 'nursing homes' not being good places didn't match up with how loving and welcoming things are at Goodwin Living."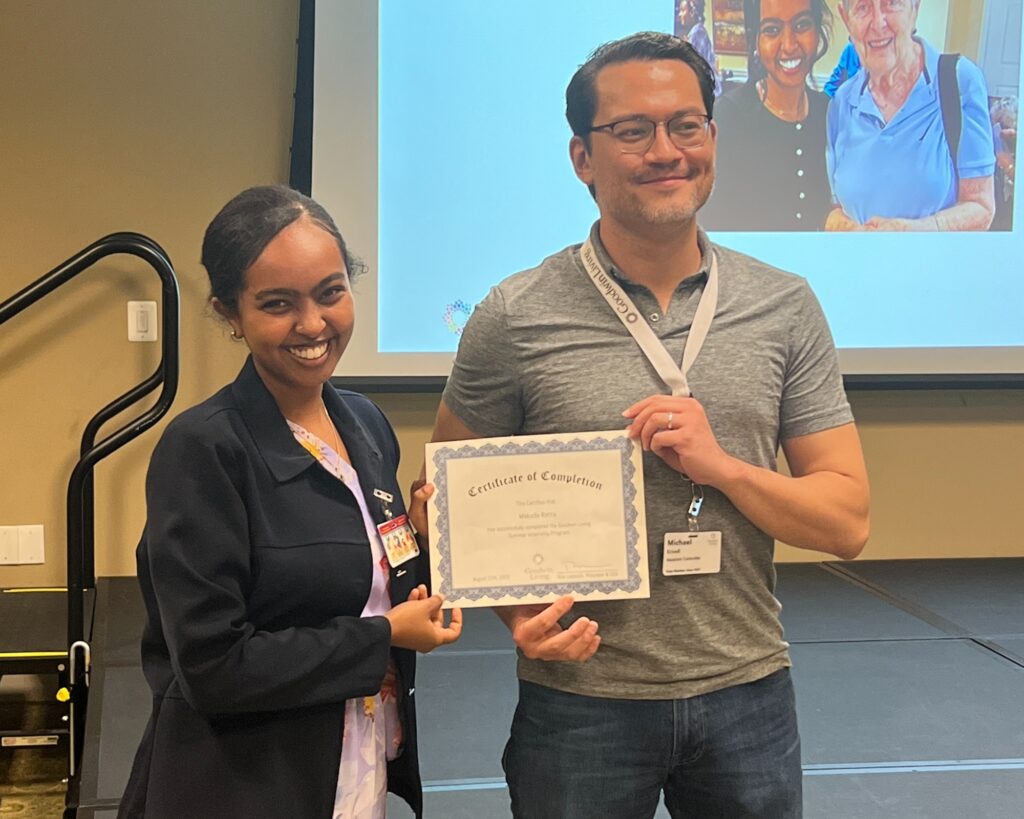 Makeda worked closely with the GHA Finance team and spent the summer bonding with her mentor, GHA resident Khacki Berry. She enjoyed her experience so much that she applied for an open position in the Finance Department as her internship ended. The Good Life readers can look forward to hearing more about Makeda soon!
Aidan Lahlou | Culinary Intern at Goodwin Living

Aidan is a senior at Arlington Career Center (ACC), a local educational facility co-founded by Goodwin House Bailey's Crossroads (GHBC) resident Tom Smolinksi.  One of three Goodwin Living culinary interns from ACC, Aidan and his fellow interns met Tom and his wife Edie to learn the history of the founding of the ACC.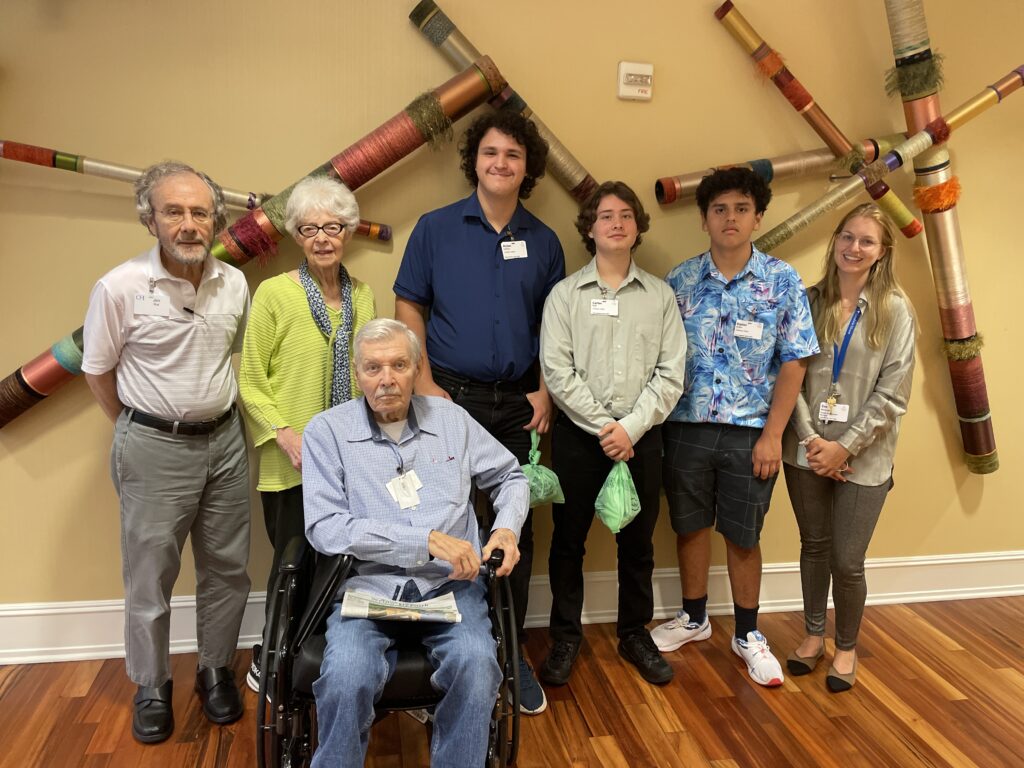 In addition to that and other opportunities, Aidan and his fellow culinary interns field-tripped with us to Rockland Farm Winery and received hands-on experience with biomimicry, regenerative agriculture and all aspects of dining inside and outside the kitchen.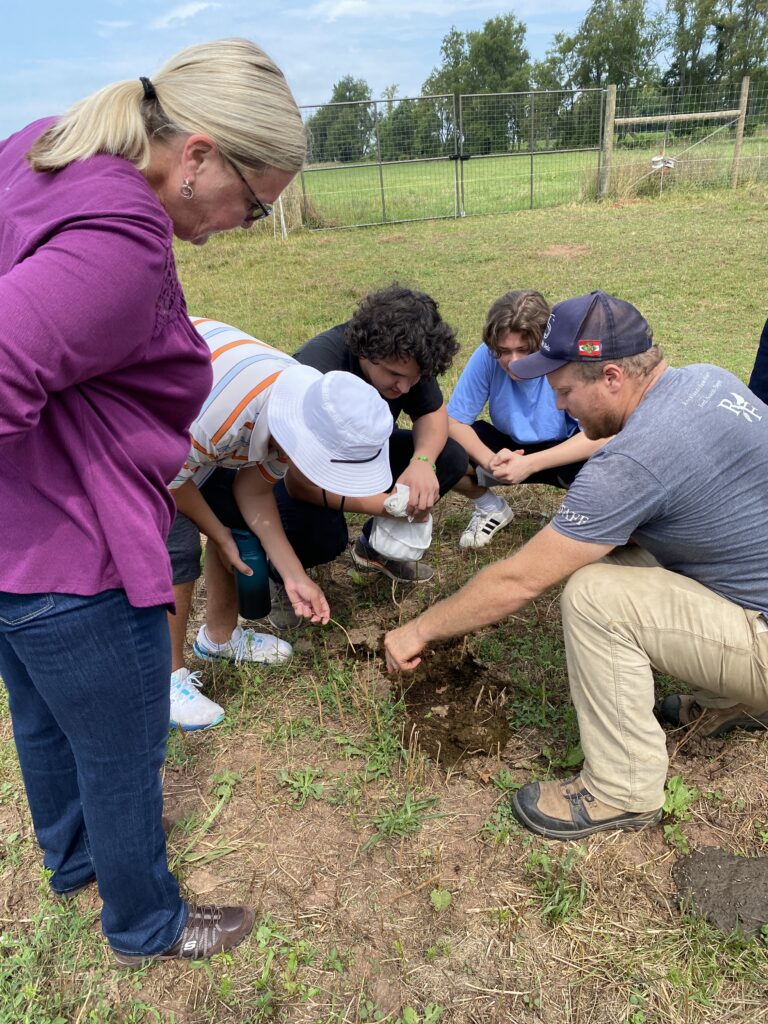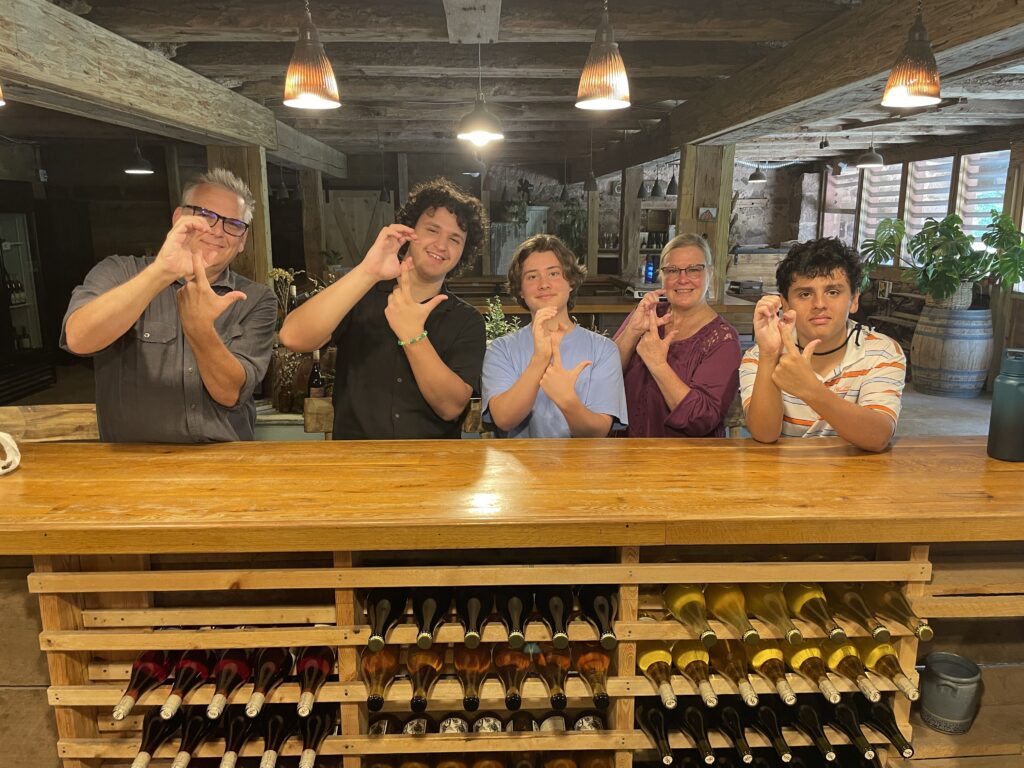 Culinary Innovation & Development Chef Brian Patterson (left) and Catering Manger Robin Norman (middle right) joined Aidan Lahlou and his fellow culinary interns on a field trip to Rockland Farm Winery. Whose "GL" was best?"I could feel all the energy coming from the residents and team members at Goodwin Living, and it seems like such a great place to live," Aidan said. "In my experience, I never felt out of place even though I was new to all this. It was such a good learning opportunity, and I would recommend this internship for anyone."
After his internship concluded, Aidan went on to apply and work as a Server at GHBC!
Katrina Hauser | Marketing and Communications Intern at Goodwin Living

Katrina is a well-traveled senior at George Mason University who returned to Washington, D.C. to pursue an interest in media and writing and to complete her bachelor's in journalism and mass communications. She was the perfect fit for an eventful summer working with the Goodwin Living Marketing and Communications department, which is responsible for supporting the entire organization's internal and external communications efforts.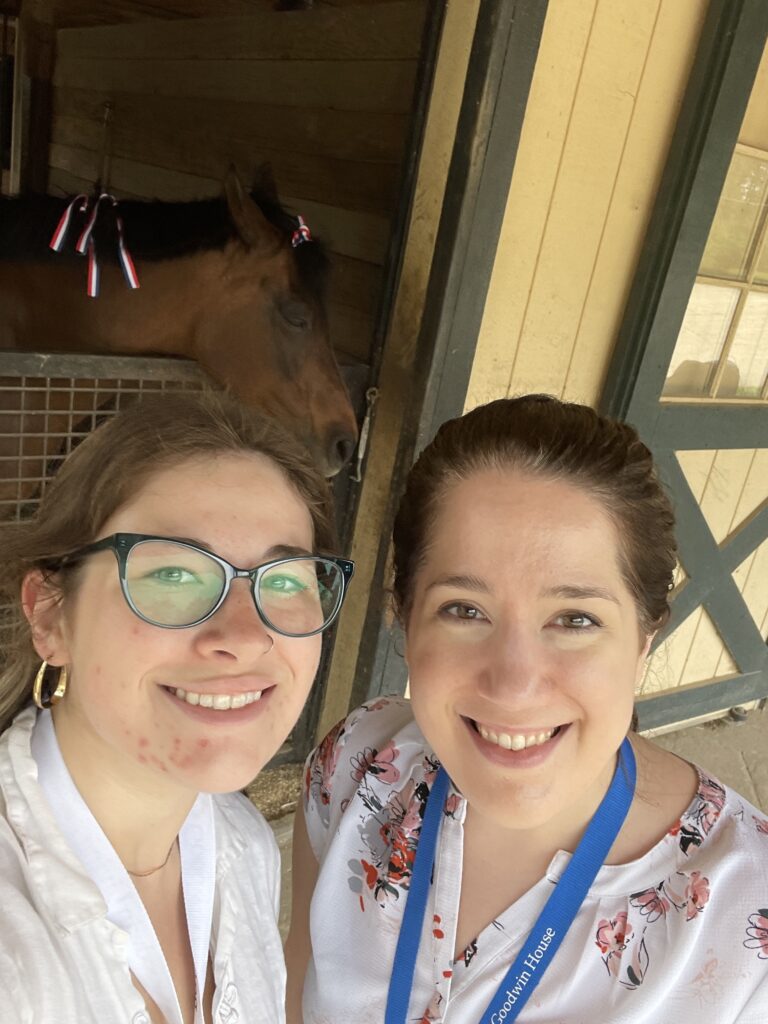 We exposed Katrina to website editing, social media marketing, graphic design, photography and more. She joined residents on an equine therapy visit (which she wrote about here), created reels for our Instagram and enjoyed a lot of quality time with our team's pup and kitten. All of these projects helped familiarize Katrina with the wide variety of career opportunities within senior living and healthcare.
"There's an opportunity to learn about almost any field here," Katrina said. "(Goodwin Living) has a really well set-up intern program, so it's a full-fledged internship with resources and multiple people to help us.
Read the blog Katrina wrote and published about her internship [link] to learn more about her experience.
Iqra Younas | Brain Health Intern at Goodwin Living

Iqra is a senior at George Mason University studying community health. She benefited from two unique opportunities during her summer internship with our brain health team. First, her internship was almost entirely remote. Second, she shared that experience with the internship program's first Goodwin Living At Home mentor, Catherine Hughes. Until now, all of the mentors that we pair with interns lived at one of our campuses, but Catherine was the first Goodwin Living older adult choosing to age in place at home and mentor an intern.
Iqra and Catherine had no trouble genuinely bonding with the brain health team and supporting their research and activities virtually while building a strong relationship with Catherine through their video calls.
"I love spending time with my resident mentor. We get together and talk about various topics, and I love hearing about her stories and getting inspired by her. My favorite meeting with my mentor so far has been going to Starbucks and then driving to the riverside to talk. We spent that time talking about my future goals and she shared one of the books that she's written which was very interesting and inspiring."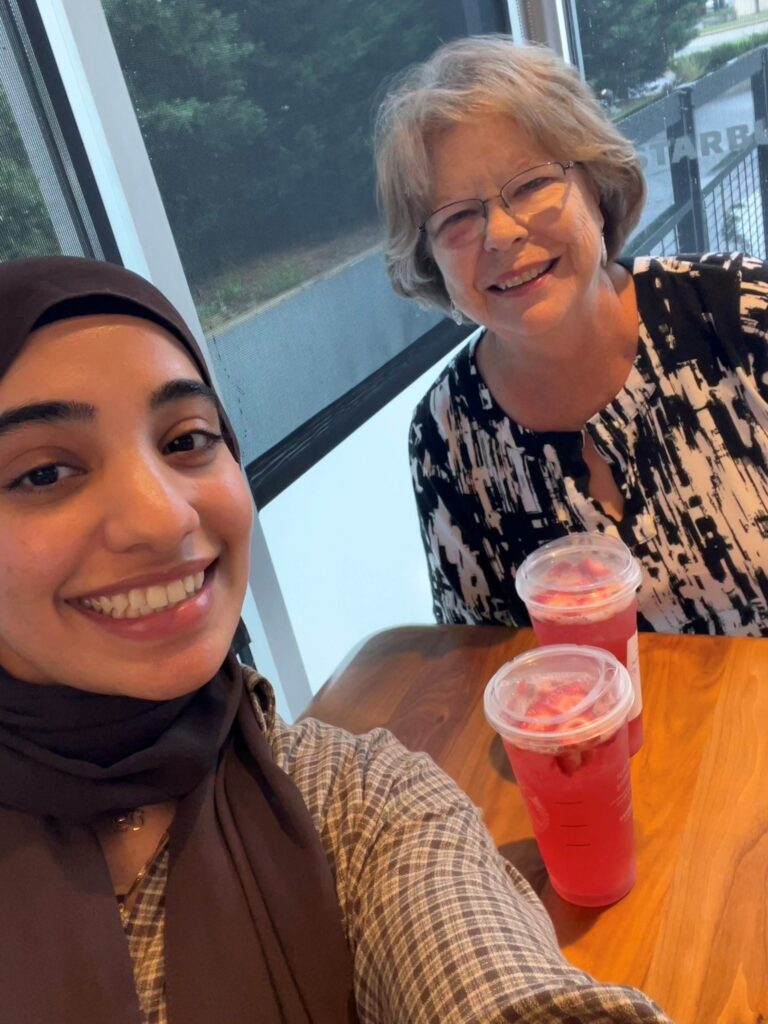 Become a Goodwin Living Intern
We spend so much of our lives going to work, so shouldn't we enjoy our workplace? If you're looking for meaningful experiences in an environment where people of all backgrounds have a voice and the tools to succeed, we invite you to apply for a Goodwin Living internship!
We offer incredible, immersive opportunities year-round in a variety of departments. The next round of applications for our Winter Cohort will open in the first week of October. Until then, you can see more of the fun on our Instagram @GoodwinLiving and read more from intern alumni here!