Staff Stories - January 31, 2023
Coming to America, Staying for Senior Living
By Timaeus Reed
The senior living and healthcare industry boasts a variety of career opportunities for people of all ages, abilities and backgrounds. At Goodwin Living, we're proud to work with more than 1,000 team members representing over 60 countries from around the world. Like many, Ioana Munteanu never expected to work with older adults when she first came to the United States. Today, Ioana believes the work she does at Goodwin Living is the meaningful work she's yearned for her entire life.
As Ioana approaches her first six months at Goodwin Living and her ninth year living in the U.S., we asked her about the past, present and future of her life and career.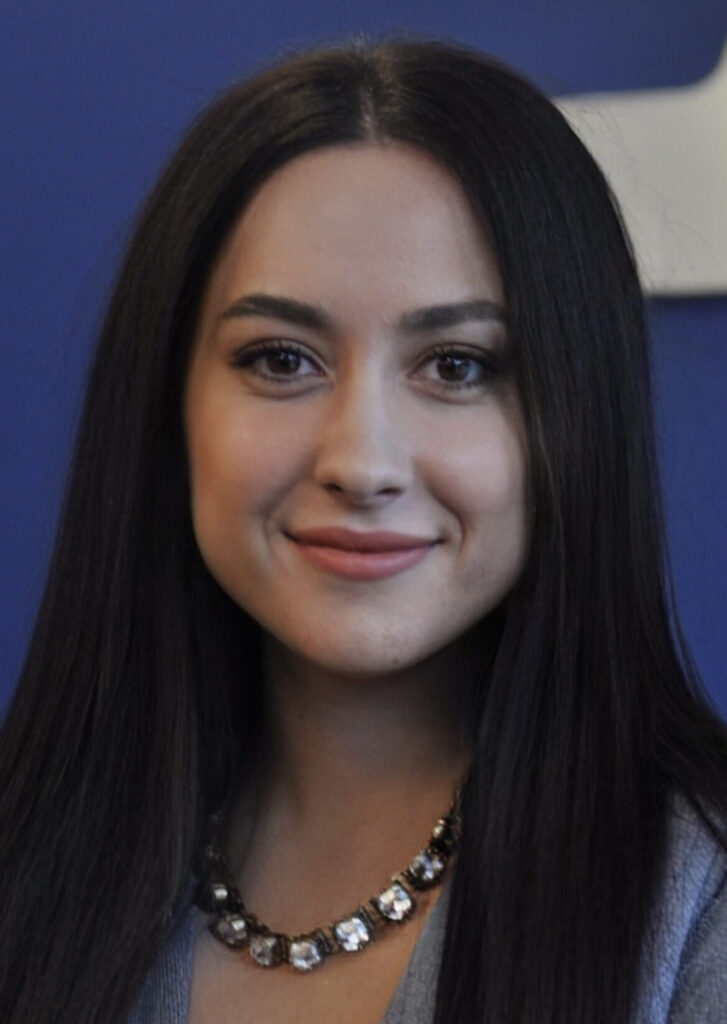 Coming to America
Born and raised in Transylvania, Romania (just 30 minutes from Dracula's castle), Ioana grew up with a loving, close-knit family. She studied public relations and communications in Bucharest, the capital of Romania. Though Iona finds herself separated from her home by a considerable distance, her grandmother calls her every week with detailed updates of all the ongoings in their family. Ioana is grateful to always feel the support of her loved ones, she left Romania in 2014 in pursuit of new opportunities, independence and adventure. She found more than she imagined when she came to New York nearly a decade ago.
"All I knew of America was the movies and music," Ioana said. "When I first saw the Empire State Building, I couldn't believe it. I couldn't describe the feeling of truly experiencing 'America' for the first time."
Ioana fell in love with the variety and range of cultures bustling throughout the east coast. Though the orange Fanta and cheese may be better in Romania, the newly discovered foods and sounds were each more exciting than the last. In six short months, Ioana returned to Romania, already certain that the U.S. would be her new home indefinitely.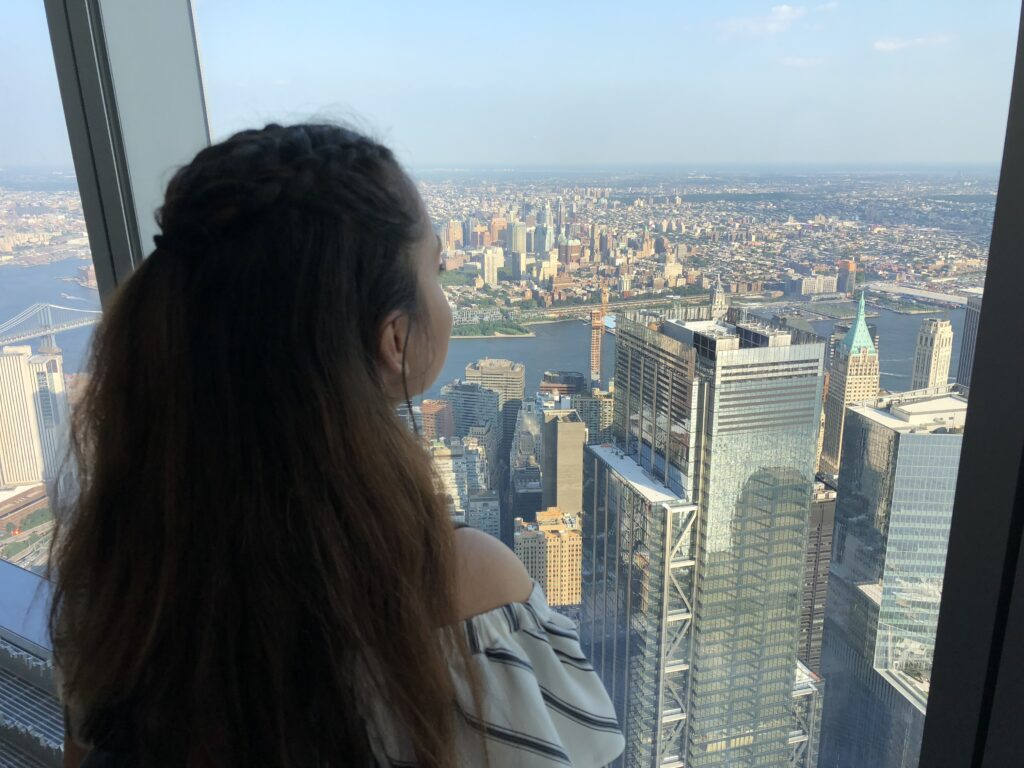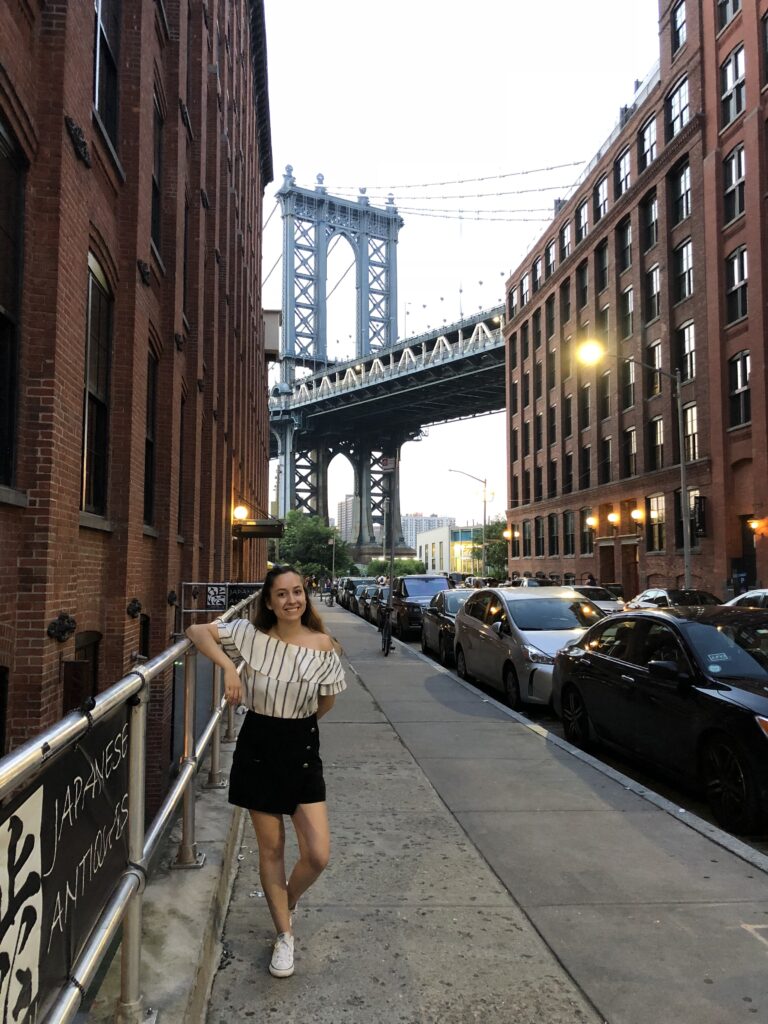 Ioana enjoys the scenic route in New York when she visits the United States.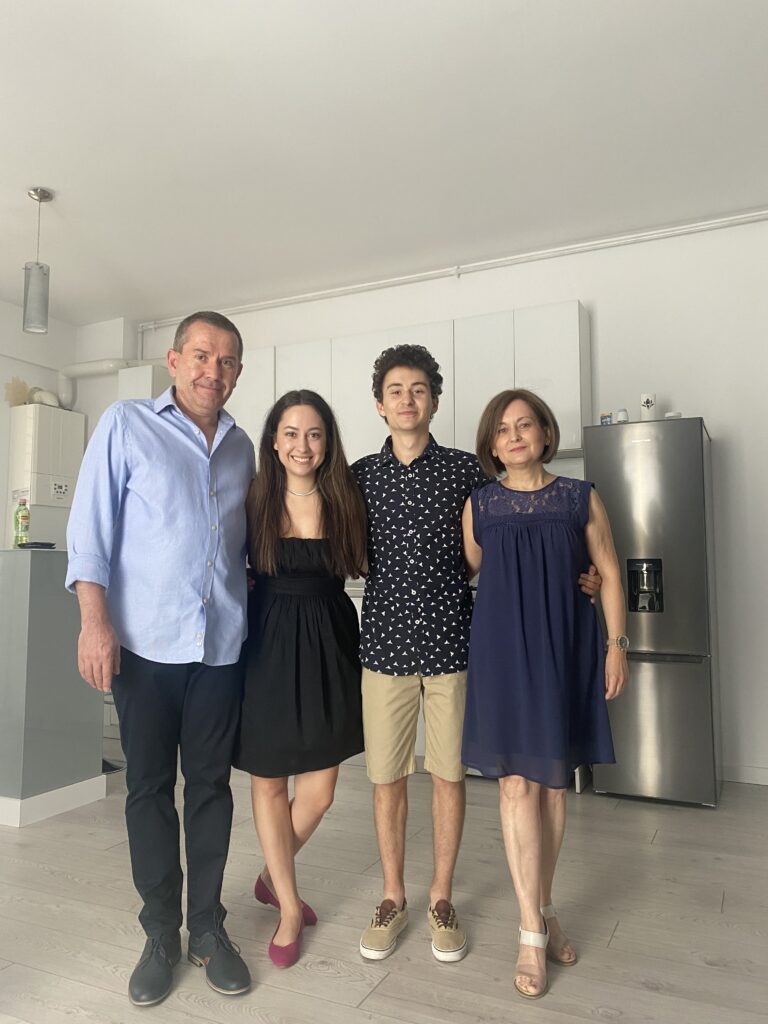 The Start of a Senior Living Career
Finding a rewarding career in senior living and healthcare surprised Ioana for many reasons. One of those reasons is cultural.
"In Romania, there's a stigma behind being 'put in a home'," Ioana said. "I had no idea there was such a fulfilling career behind it. My family back home would be shocked."
When Ioana started looking for work in 2015, she applied her communications skills wherever she could, yet no job opportunities fed her passions. That is, until 2018 when she began working at a move management company that helped older adults transition to senior living communities, and Goodwin Living was one of her clients. It was there that Ioana met and worked with her current supervisor, Relocation Design Consultant Meg Tinklepaugh. Though they worked in different departments, Ioana's and Meg's time at the company soon opened new opportunities for them both.
"Ioana is as efficient in process as she is patient with people," Meg said, reflecting on their work together. "She is as results-driven as she is relationship-orientated, and she cares deeply about people and their experiences."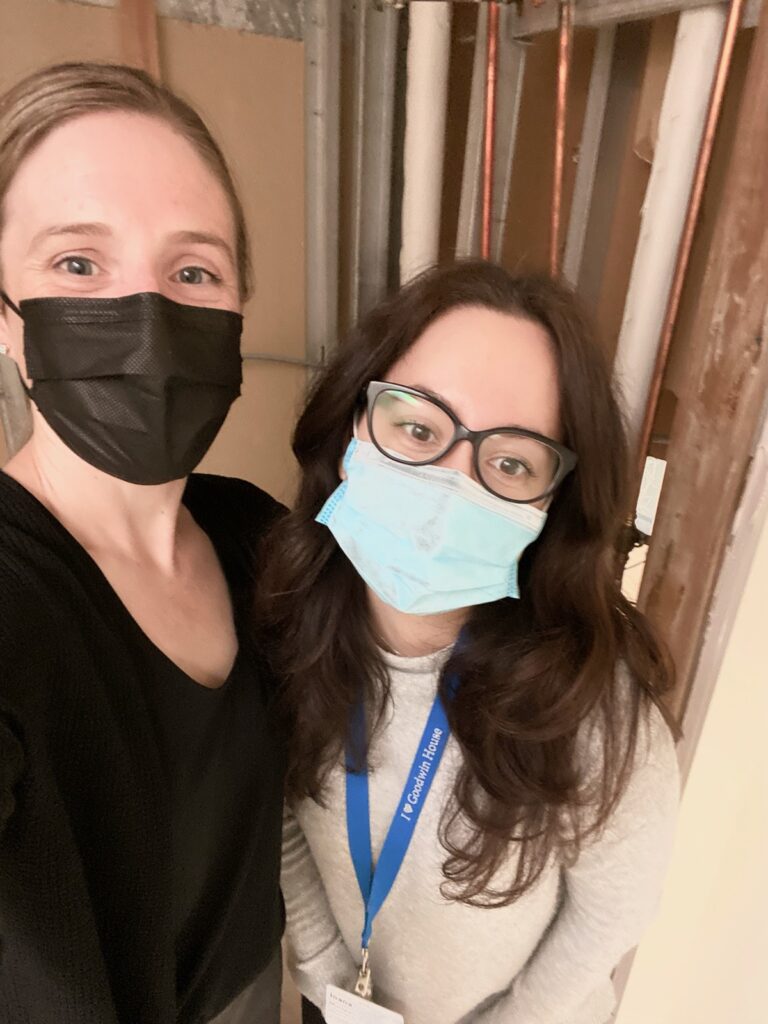 At the move company, Ioana and Meg worked to help older adults move into their new forever homes at Goodwin House Alexandria (GHA) and Goodwin House Bailey's Crossroads (GHBC). In 2021, Meg transitioned to work for Goodwin Living and recommended that Ioana do the same shortly after.
"Meg didn't have to do too much convincing," Ioana said. "At my previous job, I got to see the culture of Goodwin Living. I saw how friendly, warm and open people are here. I knew the older adults I helped move to Goodwin Living were coming to a special place. I wanted to join them."
In the summer of 2022, Ioana officially joined the Goodwin Living sales team as the GHBC Move-In Coordinator.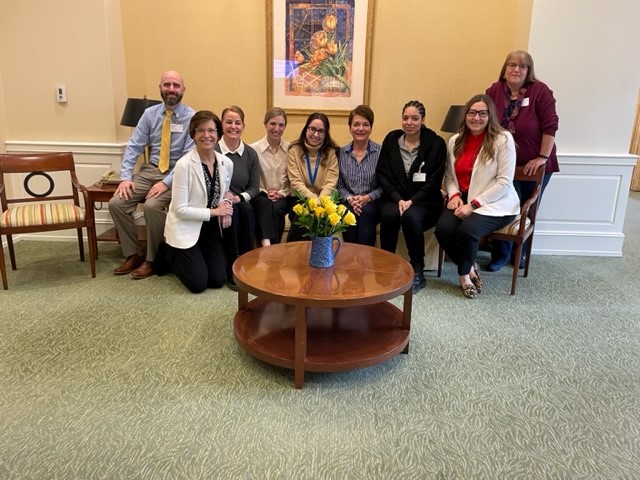 Six Months Later, in Senior Living and Healthcare
All of us will have to live with changes as we age and that can often be as stressful as it is exciting. Ioana feels grateful to support people as they manage those changes. She answers questions and cultivates relationships with older adults who are looking to make what may be their greatest life change in decades.
Ioana believes her line of work is unlike any other. In less than six months, she has helped 34 individuals join the GHBC community as residents. Helen Ginberg is the first person whom Ioana helped in her role, and the bond they made during Helen's transition persists to this day.
"I knew at 85 that I needed to plan for my future, but Ioana helped my present be all the more wonderful," Helen said. "She's a delightful person, and all my neighbors she worked with think so, too."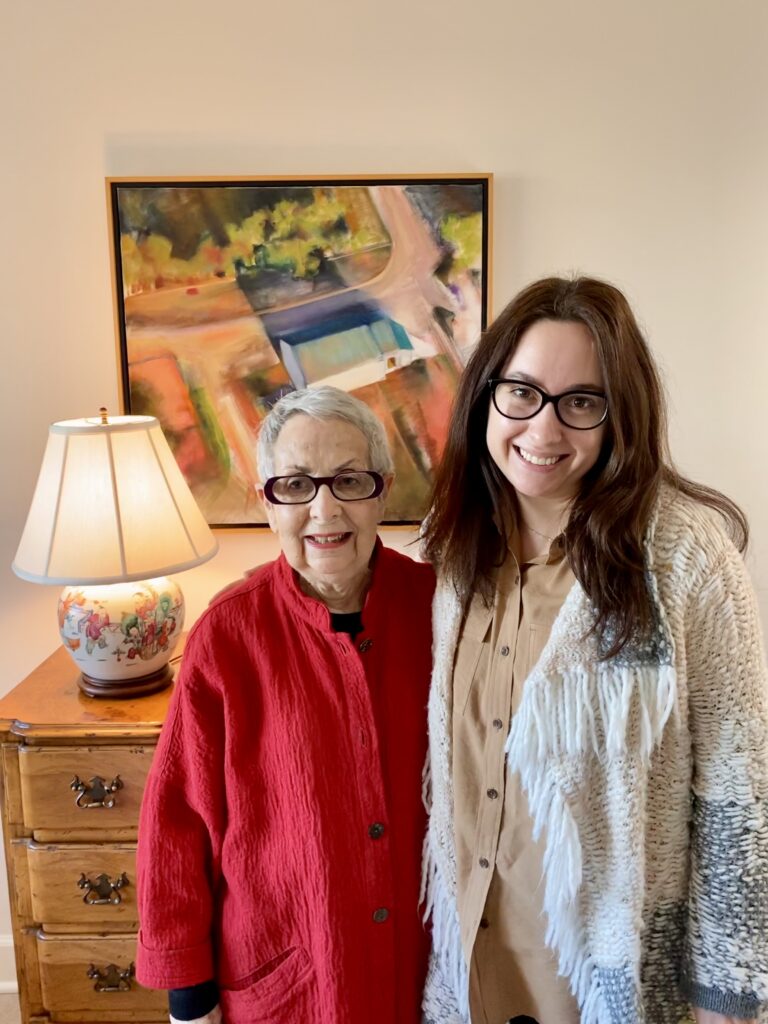 Helen's father once stayed at GHBC, and Helen knew she wanted to live there one day, and her expectations were high. Her background in interior design made her a quick and thorough study of the floorplans available to her and the accommodations she would need to live comfortably. New to the role and with an open and learning heart and mind, Ioana attended to all Helen's needs and wants. Ioana gave Helen extended tours, checked the height of shelving, called in orders for window blinds that met Helen's preferences and more. Ioana made herself a resource for Helen, always a phone call away, even after Helen finished moving in August. They have become as close as family, calling one another on holidays and hugging in the hallways of GHBC. This lasting, personal impact is one Ioana always hoped to make in the world.
Ioana's Future in Senior Living and Healthcare
Ioana is happy to continue her journey with Goodwin Living. The team members and residents have welcomed and supported her with such familiarity and warmth that Ioana can't see herself anywhere else.
"We spend so much time at work in our lives," Ioana said. "So, you want to feel good coming to work. Like you belong. You want to feel like you have family there, too. And I'm thankful that I do."
Ioana strives to meet specific goals for herself, and Goodwin Living may help her accomplish them in the near future. One of those goals involves fully embracing the country she chose as her new home nearly 10 years ago.
This summer, Ioana will become eligible to apply for our citizenship program. Thanks to the generous support of donors to the Goodwin Living Foundation, team members at Goodwin Living can receive funding and mentorship as they apply to become U.S. citizens. At the time of writing, 140 team members (and some of their family members) have benefited from this program. Ioana plans to join them the moment she has the chance.
In her brief time with Goodwin Living, Ioana has become both a wealth of possibilities for the older adults we support and a beloved team member. The next time we check in on Ioana, she will surely have multiplied her accomplishments, and we look forward to supporting Ioana on her journey.