Live with Purpose - September 28, 2023
Career Center Founder Meets His Legacy in Senior Living
By Timaeus Reed
For as long as humans could learn, teachers have been there to help. With time, various teaching methods emerged, and there is always an increasing number of topics to learn about. Every generation must find its way through new technologies and growing industries, and many can benefit from unique learning environments that will prepare them for success.
Regarded as innovative, The Arlington Career Center (ACC) is one institution that believes in "learning by doing". Founded in 1972, the ACC consists of practical programs designed to equip students with cutting-edge skills and knowledge needed for higher education and the workplace.
The ACC was co-founded by Goodwin House Bailey's Crossroads (GHBC) resident Tom Smolinski and staffed by several fellow residents. After more than 50 years of dedication to the development of youth education and employment in the community, Tom met with recent graduates of the ACC who interned at Goodwin Living this past summer.
Tom Smolinski Builds a Career Center in Arlington
Due to his success starting schools in Buffalo, NY, Tom was chosen by an Arlington County public school board advisory committee to start a career-focused institution. As the first principal of the ACC, Tom was responsible for planning its programs and hiring almost all the staff who would be needed to support and train more than 1,200 students.
Unconventional, high-spirited and dedicated, Tom set out to create something new. Moving away from more traditional teaching and public school education, he employed his background in education to develop a facility that would tailor its programs to the needs of its students. Tom sought out talented professionals and established a system and place where students could engage in career-focused courses in areas such as culinary arts, aviation and automotive technology, cosmetology, photography, physical therapy, and so much more.
"I knew what I didn't want for the career center," Tom said. "Many courses we offered weren't being taught anywhere, and the teachers weren't always passionate.  I picked staff that I knew would, at the very least, like kids. Even though I wasn't from Arlington or Virginia, I wanted to invest in the kids here."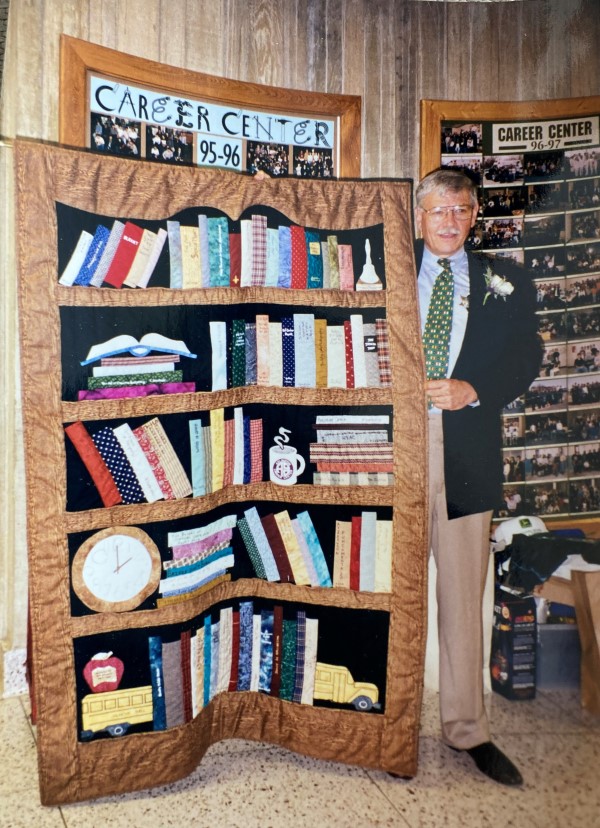 Tom Hires Future Neighbors to Work at Career Center | Paula Endo
Co-author of Living Diversity: The Columbia Pike Documentary Project Paula Endo was among Tom's first hires. He learned of her talent for photography and youth education through word of mouth and quickly brought her to the ACC to teach photography, the first course of its kind in all of Virginia. Paula and her husband Todd were new to the area but felt warmed by Tom's passion for uplifting the next generation.
"Tom and I quickly hit it off," Paula said. "I don't know how he heard about my work, but when he hired me for the job, I knew I would enjoy the project and the people."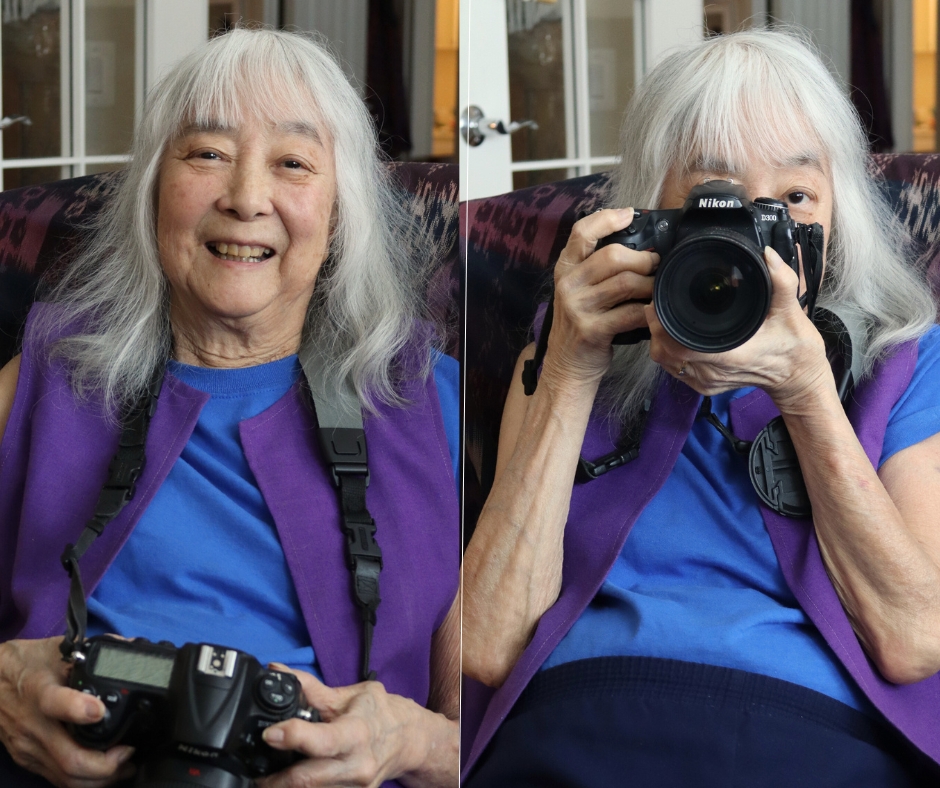 Paula described Tom's leadership style as "wacky" and "down to earth" at the same time. She considers her work at the ACC among the most memorable experiences in her life, because she got to know the kids in her classes on a meaningful level. Paula felt spiritual fulfillment each time she helped her students express themselves through art and photography.
"We connected the skills we taught the children to other parts of their lives that mattered to them personally," Paula said. "That caring aspect was a big part of our relationship as professionals and with the kids. There is a lot of spiritual strength behind that. I'm grateful to Tom for allowing me to be a part of it. It will be a part of my life forever."
After more than 15 years of work at the ACC, Paula retired and eventually moved to GHBC in 2016. She was pleasantly surprised to find Tom already living on campus, along with some other former ACC colleagues.
Tom Hires Future Neighbors to Work at Career Center | Bob Lassiter
The ACC started out as a project that many education leaders in the community longed for. Tom served as the school's first and most tenured principal during the day, while Bob Lassiter managed the career center's night programs for adults. Bob is also now living at GHBC.
Bob had been working in Arlington Public Schools in various roles since 1958 when he heard about the opportunity at the ACC in the late 1970s Tom brought Bob into the ACC to lead their night program and to help organize and facilitate community support services, such as the ACC public food services programs. What's more, Bob helped Tom establish the first public library to reside within a school in Arlington.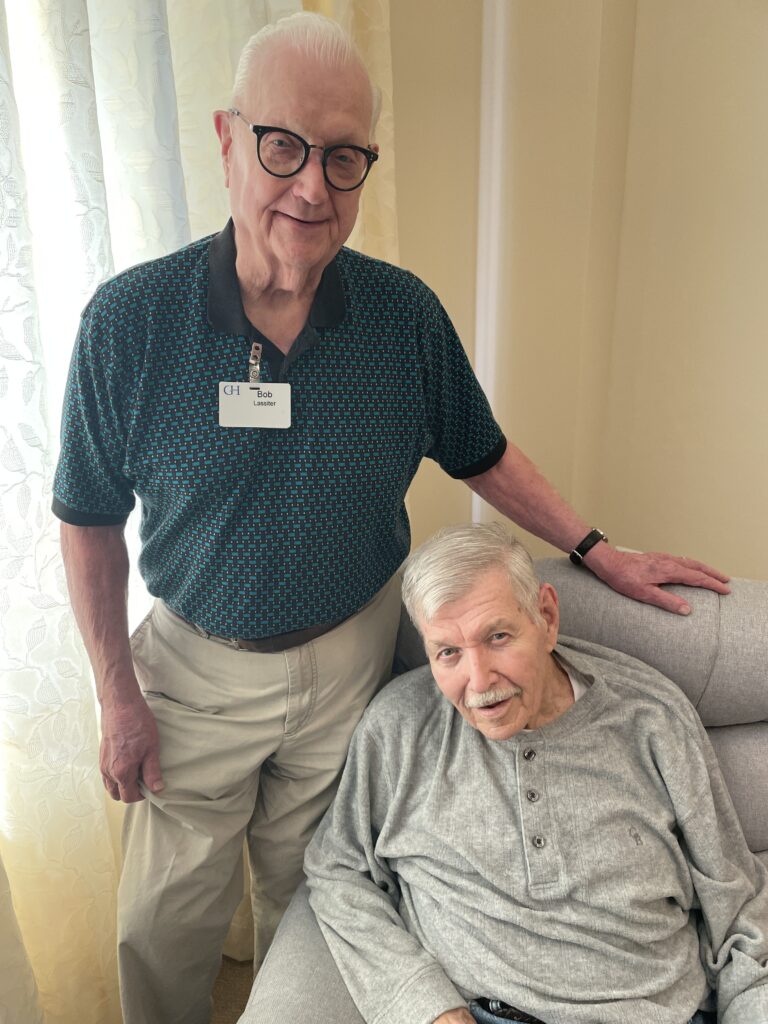 Bob proudly served as night manager for the ACC for nearly 50 years until he retired in 2022. He visits Tom and his wife Edie every week to stay in touch, discuss the growth of the ACC and look kindly upon the work they've done together.
"Tom was always a nice fellow and a good man to work for," Bob said.  "I enjoyed meeting all the different sorts of people at the career center, and helping new programs get their start. We had always envisioned the ACC as a place where people could come to learn while finding a path at the same time."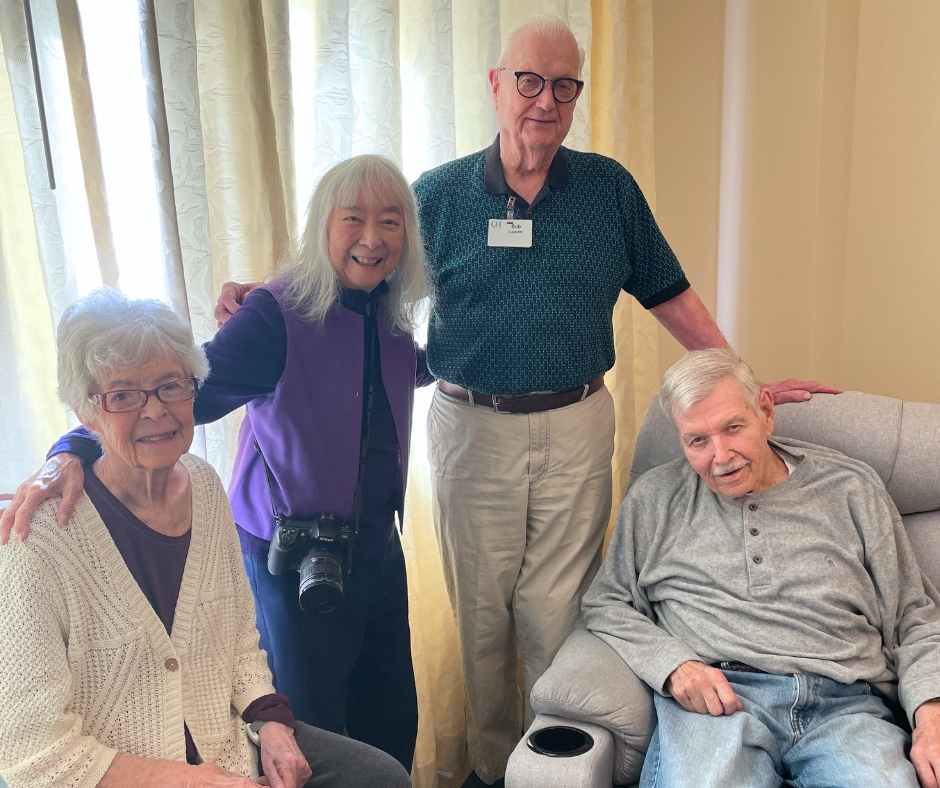 Paula and Bob often visit Tom and Edie Smolinski on campus at GHBC. From left to right: Edie Smolinksi, Paula Endo, Bob Lasiter and Tom Smolinksi.
History Meets Legacy at Goodwin Living
For more than 50 years, the ACC has provided its students with skilled education and real work experience. Thanks to the roots we have in our resident population, and the leadership of People Engagement Manager Zoe Marcuse, Goodwin Living partnered with the ACC in the summer of 2023. Three culinary arts ACC students completed a summer internship in dining services at GHBC. Near the end of their internship, they got to meet Tom and his wife Edie to learn more about the founding of their school.
"I only expected to work at the career center for a few years to help it get started," Tom said. "I never expected to work almost 30 years there, nor to meet students from the career center working at my place of living today."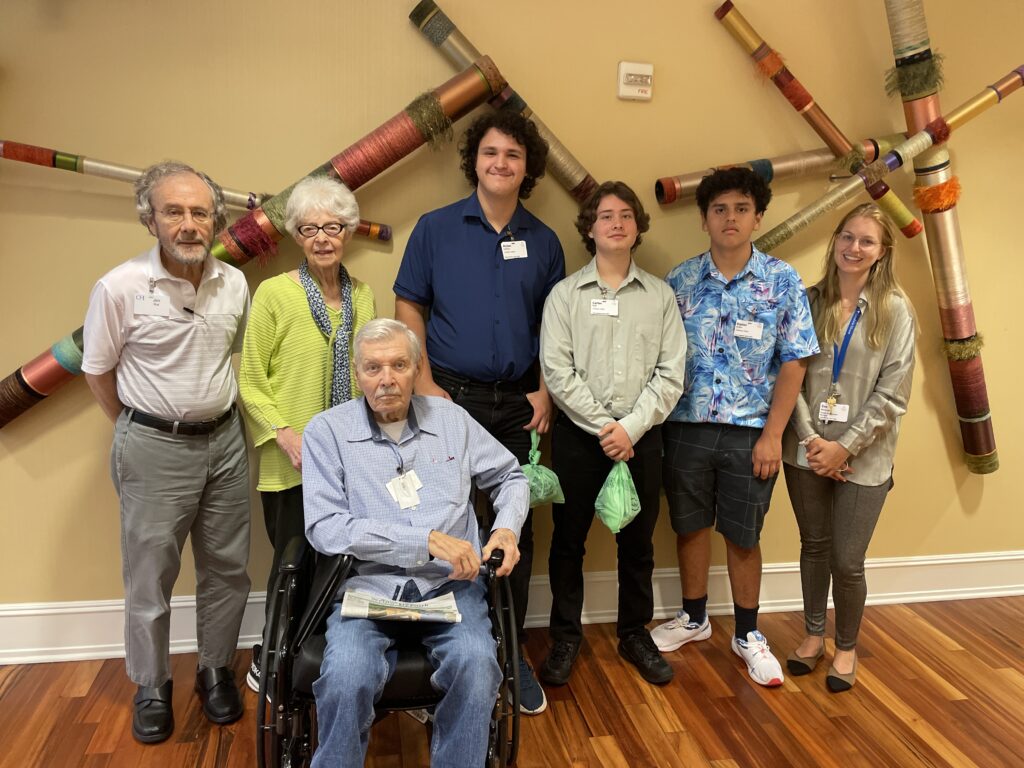 After the summer internship ended, two interns were hired to work as servers and cooks at GHBC. They feel grateful for the work of Tom and others that led them to where they are today.
"If I never took culinary arts at the career center, I never would have learned how much I enjoyed it," GHBC Server Daniel Knorr said.
"Meeting Tom was like meeting history," GHBC Cook Aidan Lahlou said. "He's given people like me the opportunity to find what I want to do and actually start doing it."