Event Description
As another year fades into your rearview, it's time to look forward and plan your life's journey. You've created a life you love in a home you adore. You have no plans to slow down, though you're aware that the road ahead brings change. If you wish to remain in your own home as you age, how do you navigate that future?
Partner with Goodwin Living At Home, and you'll gain an experienced guide to help you map out the future you envision. Our innovative program for healthy adults ages 55+ helps you identify the best long-term care plan for your finances and provides care coordination when we reach that stage of your journey. Together, we'll make living in the home you love for as long as you wish a safe, secure, and affordable destination.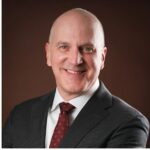 As Senior Partner at Signature Estate & Investment Advisors  (SEIA), Thomas C. West specializes in wealth management for  retirees, including planning and asset management for older adults who face health-related dependency. Using his vast experience in long-term care insurance and best financial practices for older adults, West created the Lifecare Affordability Plan®, SEIA's proprietary healthcare and financial planning offering. West regularly educates attorneys, aging life care managers, and finance and tax professionals on financial planning techniques for families facing long-term care decisions. He also frequently contributes to peer-reviewed professional journals and periodicals such as the Wall Street Journal and Washington Post. Currently, West serves on the Jewish Council for the Aging board; he also previously served on the Goodwin Living Board of Trustees.
To learn more details and get practical advice, please join us for an informational Lunch & Learn session featuring experienced wealth manager, Thomas C. West.