What's It Like to Work at Goodwin Living?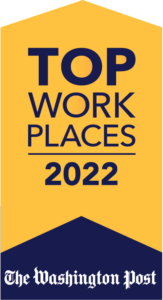 At Goodwin Living Incorporated, our colleagues know they're making a real difference. We are a mission-driven, not-for-profit organization that strives to serve older adults in a number of expanding locations and ways.
From small gestures like sending a card on someone's birthday to large endeavors like a campus renovation, everything we do makes an impact on our communities and residents. When you work at Goodwin Living, you're part of a committed team, 900 strong, all working to uphold the mission of our organization.
When you join our team, you'll also be working at one of the Top Workplaces in the Washington, D.C. area according to The Washington Post. Our pay is highly competitive, we offer outstanding benefits and we provide opportunities for growth and excellent perks such as access to our swimming pools and fitness facilities.
Learn More